New Satellite Images Show Alleged Site of Israeli Strike in Syria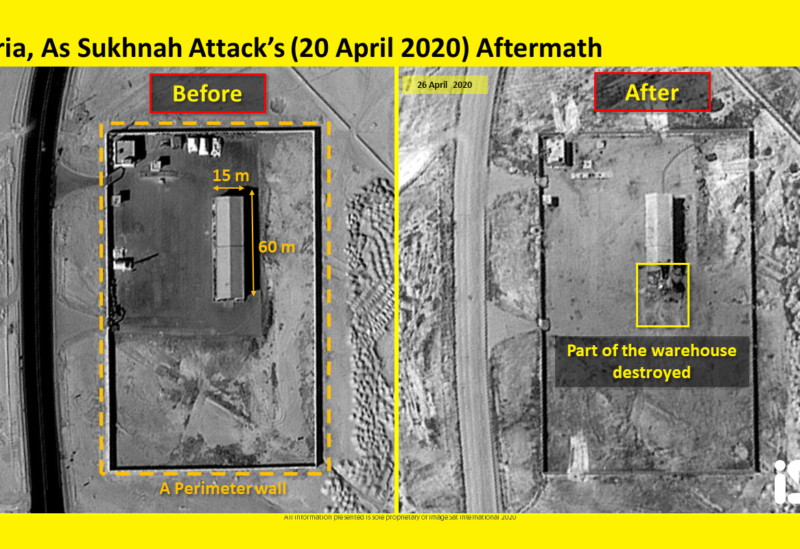 The IDF previously said that in its retaliatory strike, it hit the battery from which a missile was launched towards Israeli territory and additional surface-to-air batteries in Syria.
New images of the recent Israeli strike near Damascus have appeared on the internet showing suspected damage.
Aurora Intel posted on Twitter several Planetlabs satellite images of what it says is an S-200 Al-Dumayr air defense site, at which Israeli Defense Forces made "extensive strikes" earlier.
Israel's Defense Forces announced on Thursday that they had attacked missile batteries in Syria in response to the launch of a surface-to-air missile from Syria that landed near the Shimon Peres Negev Nuclear Research Centre – the suspected birthplace of Israel's first nuclear bomb. The launch took place right after a separate Israeli attack on Syria.
Defence Minister Benny Gantz told journalists that SA-5 model surface-to-air missile passed through the area but was not intercepted. SA-5 is the NATO reporting name for the Soviet-designed S-200 air and missile defense system.
The Syrian Arab News Agency (SANA) had reported before that Syrian air defence systems had repelled an Israeli rocket attack that occurred in the area of the city of Dumayr, about 45 km northeast of the country's capital Damascus. The government media outlet added that at least four Syrian soldiers had been injured as a result of the attack.