New US sanctions target Russian access to battlefield supplies for Ukraine war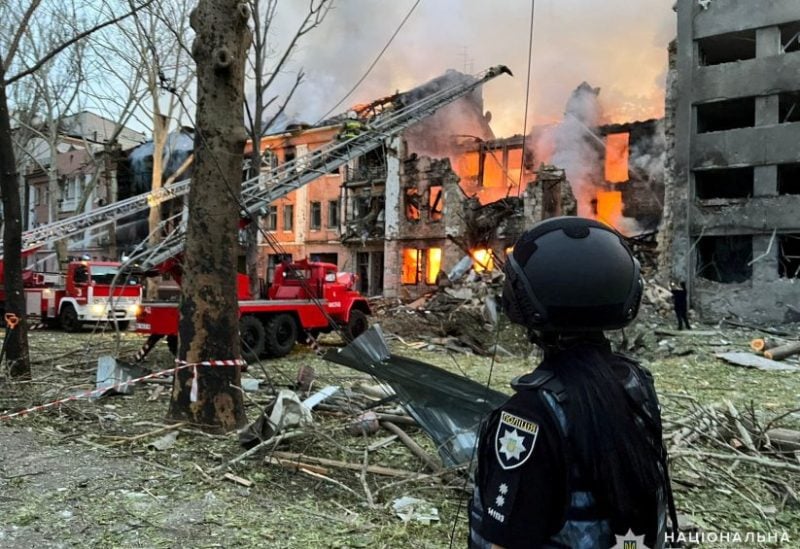 On Thursday, the Treasury and State departments declared that they have enforced Russia-related sanctions on approximately 120 individuals and entities. These measures were implemented with the purpose of preventing Moscow from obtaining electronics and other goods that could support its war efforts against Ukraine.
The new measures also are designed to "reduce Russia's revenue from the metals and mining sector, undermine its future energy capabilities and degrade Russia's access to the international financial system," Treasury said in a statement.
"Today's actions represent another step in our efforts to constrain Russia's military capabilities, its access to battlefield supplies, and its economic bottom line," Deputy Treasury Secretary Wally Adeyemo said in the statement.
Russia's embassy in Washington called the latest sanctions part of the "endless attacks" by US President Joe Biden's administration "in the context of the hybrid war unleashed by the West against our country."
The White House's "destructive actions" confirmed Russia's policy of boosting its "defense capability and financial and technological sovereignty" and leave no alternative "to speeding up the process of decoupling the dollar from worldwide economic relations," an embassy statement said.
The United States and other Western allies have provided Ukraine with tens of billions of dollars in weaponry and military hardware to defend itself following Russia's February 2022 invasion. Western allies deny Moscow's claims that they want to destroy Russia, which they accuse of an unprovoked, imperial land grab in Ukraine.
The State Department said those targeted included a Russian and a North Korean national — Yong Hyok Rim — linked to Yevgeny Prigozhin, the leader of the Wagner mercenary organization, for helping to supply munitions to Russia.
Two other private Russian military companies were targeted, including Okhrana, owned by Kremlin-controlled energy company Gazprom.
Six Russian deputy ministers, a deputy director of the FSB security service and the Smolensk region governor were targeted, the State Department said.
The sanctions freeze any US properties, or interests in US property, owned by those targeted and generally bar transactions with them by US nationals or people in the United States.
The measures "further hold Russia accountable for its illegal invasion of Ukraine and degrade its capability to support its war efforts," US Secretary of State Antony Blinken said in a statement.
The measures stem from commitments to aid Ukraine by G7 leaders and are intended to disrupt Moscow's attempts to evade sanctions by obtaining foreign-made electronics, technology and other goods through third parties and shipment points outside of Russia, the US Treasury said.
Many of the entities targeted have transferred electronic components to Russia that have been found in Russian weapons systems used against Ukraine, it said. The entities included companies based in the Kyrgyz Republic, the UAE and Serbia, the Treasury said.
They included LLC RM Design and Development, a firm based in the Krygyz Republic that Treasury called "a prolific shipper" to Russian recipients of goods with civilian and military uses.
Sanctions were impose on three other Kryrgyz Republic-based firms, and the Russian owner of one. The measures targeted nearly a dozen Russian entities that import foreign-made dual-use technologies, and nearly 30 Russian weapons producers and institutes involved in defense research, the Treasury said.
It said sanctions were placed on five Russian financial institutions as part of an effort to "degrade" Russia's access to the international financial system.