New York City brought to halt by heavy rainfall, floods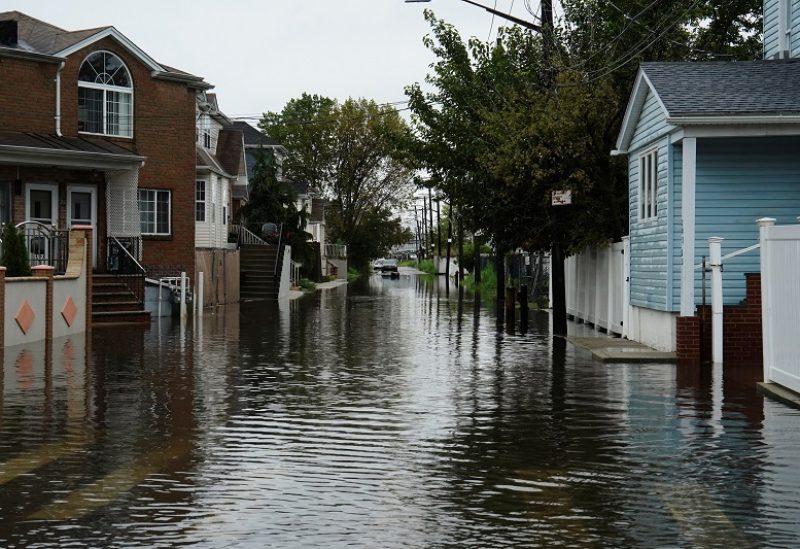 New York City was hit by heavy rainfall on Friday, leading to extensive disruptions. Subways and airports encountered major problems, and many roads became waterlogged, resembling waterways.
The unprecedented downpour, saw parts of Brooklyn experience almost 7 inches (18 centimeters) of rain and nearly 8 inches at JFK Airport — breaking records set in 1960 by Hurricane Donna.
Images from New York City on social media showed cars partially underwater and congested traffic, with several key roads inundated by floods.
A flash flood warning had been announced for the city. However, as of 8 p.m. local time (0200 UTC) the city's weather services reported that the "magnitude of the rain has come down," while some areas were still under moderate to heavy rain.
The US National Weather Service (NWS) later lifted its so-called Flood Watch alert for the majority of areas in the city, meaning residents were no longer urged to be prepared for flood-like conditions.
"While additional rain is possible tonight, it should mainly be on the lighter side," said the NWS in New York City.
Earlier, state of New York Governor Kathy Hochul and New York City Mayor Eric Adams declared states of emergency and urged people to stay indoors if possible.
The rains especially hit the boroughs of Brooklyn and Queens hard with major flooding.
Emergency services asked people living in basement apartments or flood-prone areas to prepare to move to higher ground. In September 2021, Hurricane Ida caused widespread flooding trapping several people in basement apartments, killing 13.
Although no deaths have been reported from this storm, the city continues to be on high alert.