Nigeria's Peter Obi wins in Lagos state in presidential election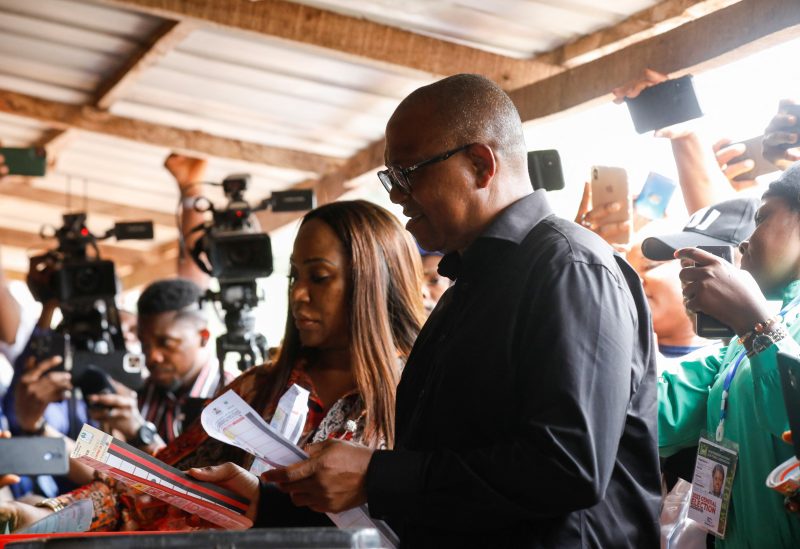 In the commercial center of Lagos State, where Africa's largest city is located, Nigerian presidential candidate Peter Obi received the most votes. His campaign attracted young people and urban voters fed up with corrupt politicians.
The state-by-state results of the national elections in Nigeria were first announced on Sunday, but the winner of the contest to successor President Muhammadu Buhari is not anticipated to be announced for several days.
Obi of the Labour Party got 582,454 votes, just ahead of 572,606 for former Lagos governor Bola Tinubu for the governing All Progressives Congress party, electoral commission data showed on Monday. Lagos was previously Tinubu's main stronghold.
Atiku Abubakar of the main opposition People's Democratic Party (PDP) got 75,750 votes.
Obi's campaign called on voters to reject the two parties that have run Africa's most populous nation for a quarter century, under whose governance corruption has flourished and insecurity has spread across the country.
He was most popular with the youth, but especially urban, relatively educated voters with access to smartphones and social media. But he still faces an uphill struggle in rural areas with a less sophisticated audience.