Nigeria's president faces new challenge to election victory as opposition claims he forged diploma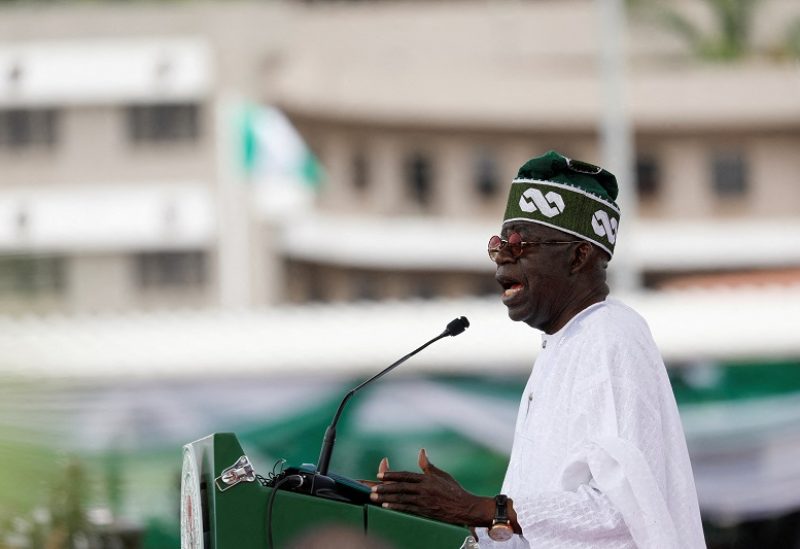 Nigeria's primary opposition party announced its intention to present fresh evidence in its legal challenge aimed at overturning this year's presidential election. They claim to possess evidence demonstrating that the declared winner submitted counterfeit academic credentials to authorities.
President Bola Tinubu forged a diploma from an American university that he presented to Nigeria's election commission before the February vote and should be removed from office, first runner-up Atiku Abubakar and his lawyer alleged in a briefing with reporters. They cited records obtained from the university in a US court hearing and shared with The Associated Press.
Abubakar previously has argued Tinubu should not be president because the election commission did not follow due process in announcing the winner and Tinubu was not qualified to run, citing allegations of dual citizenship and of a criminal indictment in the United States.
Tinubu has denied those claims. He did not comment on the new allegation, but his spokesman denied it. "A man cannot forge the academic records he possesses," Temitope Ajayi, Tinubu's media aide, wrote on X, formerly known as Twitter.
The challenge is being closely watched by many Nigerians following a divisive election that saw Tinubu win with less than 50 percent of the votes, a first in Nigeria's history.
Abubakar is one of three candidates who are in court seeking to void Tinubu's election victory.
Kalu Kalu, Abubakar's lawyer, said they are set to present "fresh evidence" in the case pending before Nigeria's Supreme Court.
"A party at fault cannot be allowed to enjoy the fruit of his illegality," Kalu said.
No presidential election in Nigeria has ever been voided.
In advancing his court challenge, Abubakar secured an order from the US District Court for the Northern District of Illinois directing Chicago State University, which Tinubu attended, to release his academic records.
In a transcript of a deposition this week given to AP by Abubakar's lawyers, and which has not been made available by the court, Caleb Westberg, registrar of the university, confirmed the school "has the original record of Bola Tinubu." But he said he could not confirm the authenticity of the diploma that the Nigerian leader presented to the election commission indicating he graduated in 1979.
"We're not qualified to verify whether this document (the diploma) is authentic, given that it is not in our possession," Westberg said.
Asked to confirm that the school "has no record of issuing" the diploma in question, Westberg responded, "Correct."
Alexandre de Gramont, who represented Abubakar in US court, said in a statement that the team got "virtually everything we sought" after a "hard-fought battle to obtain the educational records … which Mr. Tinubu's lawyers vigorously opposed at every step."
It is not the first time that a Nigerian leader has been accused of forgery. Muhammadu Buhari, Tinubu's predecessor, faced similar allegations though they were never proven to be true.