NKorea says it tested solid-fuel engines for intermediate-range ballistic missiles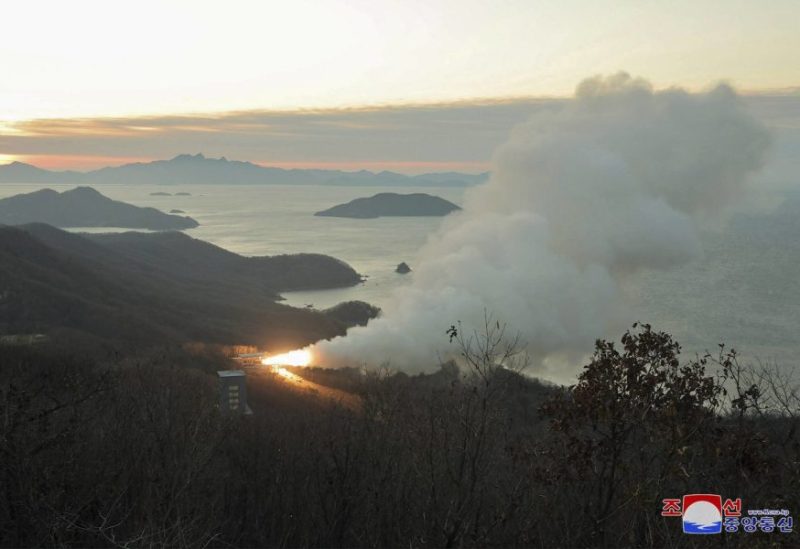 North Korea said Wednesday it successfully tested new solid-fuel engines designed for intermediate-range ballistic missiles as it works on enhancing its nuclear-capable arsenal with more powerful, harder-to-detect weapons that can potentially target US military bases in Guam and Japan.
North Korea's official Korean Central News Agency said the country's military scientists tested the first-stage and second-stage missile engines on Saturday and Tuesday. The report did not say when the new missile system was expected to be completed.
The tests extend a torrid run in North Korea's weapons development efforts, which some analysts say could be boosted by an alleged arms cooperation with Russia as they align in the face of separate, intensifying confrontations with the United States.
Tuesday's test came as Russia's natural resources minister, Alexander Kozlov, arrived in North Korea for talks over unspecified trade and technology exchanges, as the countries continued to build on a rare summit in September between North Korean leader Kim Jong Un and Russian Vladimir Putin.
North Korean leader Kim Jong Un's trip to the Russian Far East, where he also visited major rocket and military sites, sparked concerns about a potential arms alignment between the countries, in which North Korea provides munitions for Russia's war in Ukraine in exchange for Russian technology transfers that would upgrade Kim's military nuclear program.
The North's existing intermediate-range missiles, including the Hwasong-12 that may be able to reach the U.S. Pacific territory of Guam, are powered by liquid-fuel engines, which need to be fueled before launch and cannot stay fueled for long periods of time.