North Korea says US-South Korea drills driving tensions in Korean Peninsula to 'brink of nuclear war'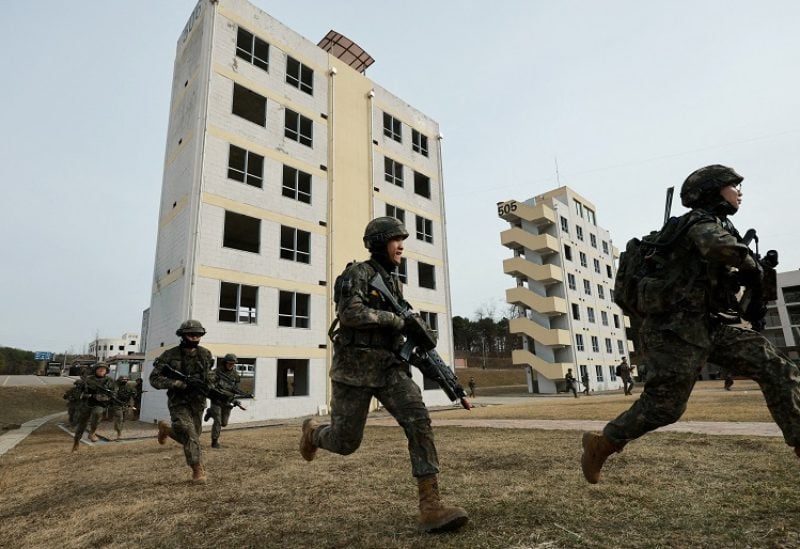 After Washington flew nuclear-capable B-52 bombers in a joint military drill with South Korea, North Korea accused the US of escalating the tensions in Korean Peninsula to the brink of nuclear war on Thursday, as per Reuters citing local media reports.
Citing Korean Central News Agency (KCNA), North Korea's state news agency, the report quoted an international security analyst Choe Ju Hyon saying the exercises are "a trigger for driving the situation on the Korean peninsula to the point of explosion."
"The reckless military confrontational hysteria of the US and its followers against the DPRK is driving the situation on the Korean peninsula to an irreversible catastrophe … to the brink of a nuclear war," the article said.
This commentary can be seen as North Korea's show of force. The country itself has been conducting intercontinental ballistic missile launches and large-scale military parades. It also recently tested its new nuclear-capable underwater drone.
The North Korean analyst said that the nation will respond to the military drills with "offensive action."
"Now the international community unanimously hopes that the dark clouds of a nuclear war hanging over the Korean peninsula will be removed as early as possible," the report added.
As fears rise that Pyongyang may perform a nuclear test, the United States has sent nuclear-capable B-52 bombers to the Korean Peninsula. According to South Korea's Ministry of National Defense, long-range bombers participated in aerial exercises over the Korean Peninsula alongside US and South Korean fighter jets. The American B-52 bombers made their first deployment to the peninsula in a month on Wednesday.
The security analyst said that Pyongyang would respond to the drills by exercising its war deterrence. He said that the air drills were intended to stoke tensions in the Korean Peninsula.
"The drills have turned the Korean peninsula into a huge powder magazine which can be detonated any moment," it added.
North Korean leader Kim Jong-un had stated earlier that the nation should be prepared to launch nuclear attacks at any time to prevent conflict. He charged that joint military exercises involving US nuclear capabilities were being expanded between the United States and South Korea. North Korea also labelled the joint drills as a rehearsal for an invasion against it. Since last month, the allies US and South Korea have been conducting their annual drills.