Norway avalanches: Tourists among four killed in north of country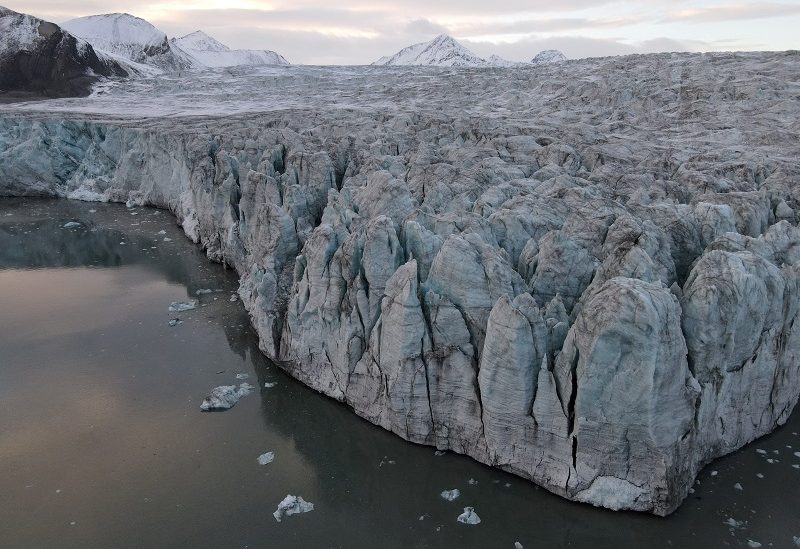 A house and barn were swept into the sea on the island of Reinøya, when an avalanche hit Norway's far north.
Two people were confirmed killed and 140 goats were in the barn at the time, according to the authorities.
The series of avalanches has claimed the lives of four people, police say.
Two tourists were killed in two other avalanches. Both are believed to be foreigners, although their nationalities are not yet known.
In the first avalanche, in Lyngen, one person died and two others were hurt.
"There were five people of foreign origin that were on an outing in the area. We can confirm that one person is deceased," police spokesman Morten Pettersen told journalists.
"The person was part of a larger foreign travelling party. Another member of the travelling party who was at the scene located the person and alerted the emergency services," a police statement said.
Prime Minister Jonas Gahr Støre described the deaths as "a tragic start to Easter".
At this time of year, avalanches occur almost every day in Norway, with as much as 7% of the country's territory at risk, experts say.
Earlier on Friday, several small towns in the Troms region were evacuated because of the high risk of avalanches, as authorities warned of snowstorms and strong winds.
Two others were hurt, one critically and one with "moderate injuries", the spokesman added.
Later in the evening, police said a fourth person had been killed in another avalanche at Storslett in the Nordreisa area.