Obama: Hamas attack was horrific, but what is happening to Palestinians 'unbearable'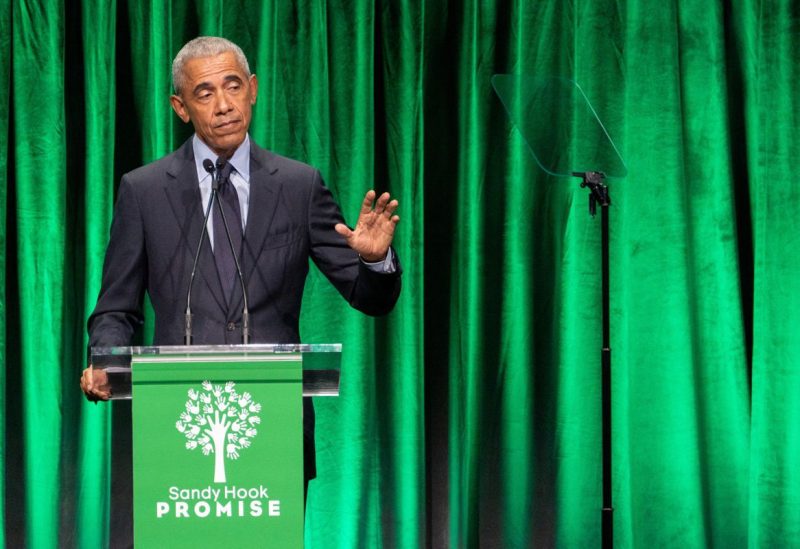 The statement by former US President Barack Obama acknowledges that the October 7 attacks by the Palestinian militia group Hamas on Israel were considered "horrific" and unjustifiable. He also recognizes that the Israeli occupation and the suffering of Palestinians are "unbearable." He emphasized that nobody's hands are clean in the Israel-Hamas conflict, acknowledging the complex and longstanding nature of the situation.
"If there's any chance of us being able to act constructively, to do something, it will require an admission of complexity. And maintaining what on the surface may seem contradictory ideas, that what Hamas did was horrific and there's no justification for it. And what is also true is that the occupation and what's happening to Palestinians is unbearable," Obama said in a Pod Save America podcast published on Saturday.
He added: "And what is true is that there are people right now who are dying who have nothing to do with what Hamas did… If you want to solve the problem, then you have to take in the whole truth. And you then have to admit nobody's hands are clean, that all of us are complicit to some degree."
"All of this is taking place against the backdrop of decades of failure to achieve a durable peace for both Israelis and Palestinians… One that is based on genuine security for Israel, a recognition of its right to exist, and a peace that is based on an end of the occupation and the creation of a viable state and self-determination for the Palestinian people," Obama said.
"Now, I will admit, it is impossible to be dispassionate in the face of this carnage…It is hard to feel hopeful. The images of families mourning, of bodies being pulled from rubble, force a moral reckoning on all of us."
Israel said the Hamas attacks on October 7 killed 1,400 people, most of them civilians, and the militia took more than 240 hostages in one of the deadliest attacks in Israel's history. Israeli air campaigns and a new ground offensive launched on the Gaza Strip has resulted in the deaths of more than 9,250 Palestinians, according to the Hamas-run health ministry.