Oman Signs Three MoUs with Saudi Fund for Development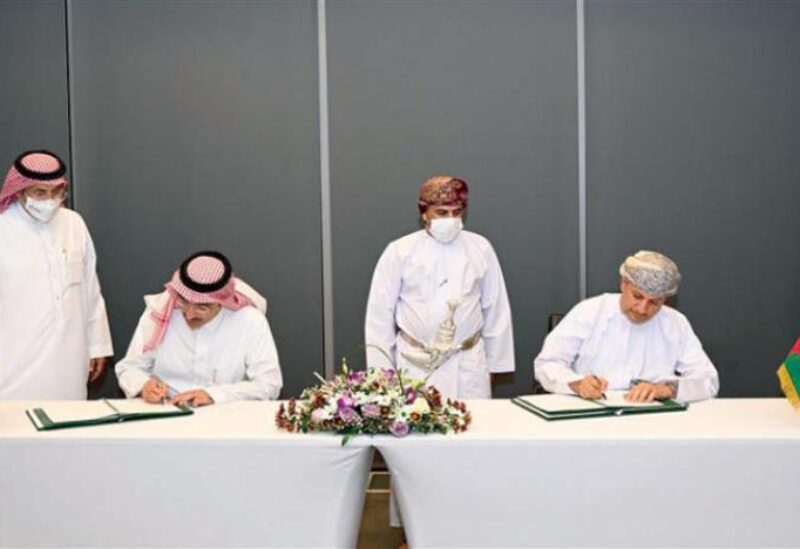 Oman's Finance Ministry signed on Thursday three Memorandums of Understandings (MoUs) with the Saudi Fund for Development (SFD) to finance several projects worth RO94 million (about $244 million).
The first MoU aims at supporting small and medium enterprises (SMEs) by allocating funds to give access to soft loans in various sectors with a total of RO57.6 million ($149.6 million), ensuring the private sector's contribution to the development process and providing support for job seekers.
The second and third MoUs contribute to financing infrastructure development projects in the Special Economic Zone in Duqm.
SFD CEO Sultan al-Marshad and Omani Minister of Finance Sultan bin Salem al-Habsi signed the MoUs during their meeting to discuss current and future aspects of bilateral cooperation to finance various projects.
Habsi said these MoUs are the culmination of the solid partnership between the two countries, adding that they will contribute to opening prospects for cooperation on many levels, including supporting entrepreneurship in the Sultanate and developing infrastructure, as well as promoting economic projects.
Marshad, for his part, said that the Kingdom seeks bolstering cooperation with Oman based on the SDF's role in supporting social and economic development paths in Arab and Islamic countries.
The SDF has been working for around 45 years to finance and support development projects in Oman.
These projects aim to support the infrastructure sectors, higher and vocational education programs, the water sector, and development projects in the energy sector.