One killed in fresh wave of Russian attacks on Ukraine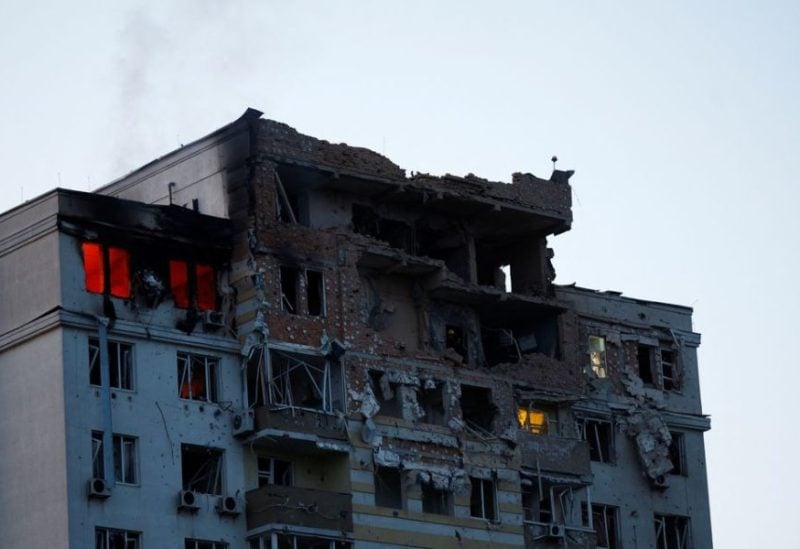 During a new round of Russian air raids on Kyiv early Tuesday, Ukrainian defense forces reported they shot down more than 20 drones, killing at least one person and injuring four others when their apartment building was damaged and caught fire.
According to Kyiv's military administration, the latest strike used just Iranian-made Shahed drones and no missiles, like in most prior assaults.
"A massive attack!" Vitali Klitschko, Mayor of Kyiv, stated on the Telegram messaging service. "Do not leave the shelters."
One person died and four were injured when debris from a destroyed Russian projectile hit a high-rise apartment building sparking a fire, Ukrainian officials said.
Two upper floors of the building were destroyed and there could still be people under the rubble, Kyiv's military administration officials said on the Telegram messaging app.
Photos from Kyiv officials and Reuters witnesses showed flames engulfing the top floors of the building and smoke rising from the roof.