Outside UN in Geneva, empty chairs symbolise hostages taken by Hamas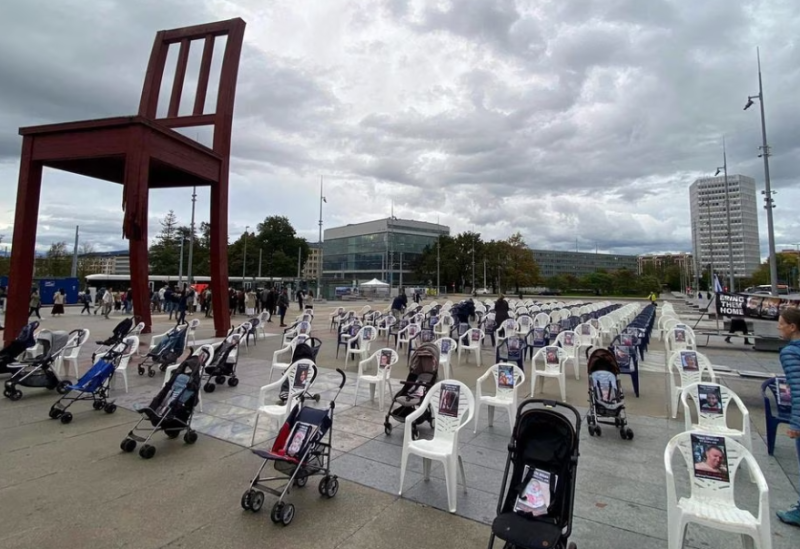 On Thursday, protesters in Geneva erected more than 200 empty chairs and strollers in front of the UN building to raise awareness of the situation facing Israeli captives held by Hamas and to demand their release.
Over 1,400 people were killed and over 220 held captive, according to Israel, following surprise strikes in southern Israel on October 7 by Hamas terrorists.
According to Geneva resident Michel Dreyfus, who assisted in organizing the event, "We have 222 empty chairs which correspond to the 222 hostages who have been abducted from their beds, from their houses by Hamas."
"They are families, babies, three-month-old babies, 80-year old grandmothers, entire families who have been kidnapped and who have now disappeared in Gaza at the hands of Hamas."
Dreyfus said the demonstration was intended to urge the United Nations and Red Cross to "do what needs to be done so they can come home".
Israel, which on Thursday put the number of people confirmed held hostage in Gaza since the raids by Hamas at 224, has responded to the rampage and abductions with unrelenting air strikes on the densely-populated enclave that have killed thousands of Palestinians.