Pakistan court remands ex-PM Imran Khan for eight days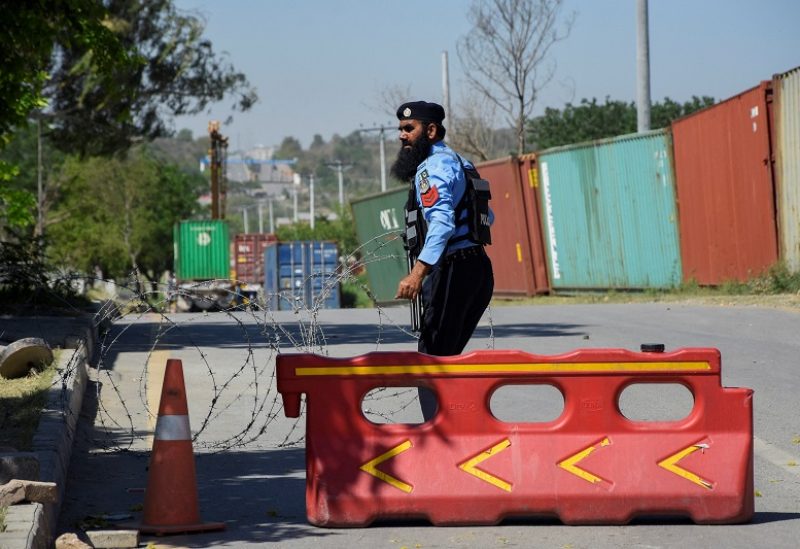 Former Prime Minister Imran Khan was remanded in custody for eight days, by a court in Pakistan's capital, Islamabad, on Wednesday
As the country's most popular opposition figure since he lost power last year, Khan's arrest has deepened political turmoil and sparked violent demonstrations.
What are the latest developments?
The 70-year-old politician was facing corruption charges as he appeared in a special court at Islamabad's police headquarters, local media reported.
Khan was indicted on claims that he unlawfully sold state gifts while in office from 2018 to 2022.
Khan, who denies any wrongdoing, had been slated to appear for two hearings on Wednesday, local broadcaster Geo News reported. The other hearing concerns a corruption case related to property.
Lawyers for Khan said the National Accountability Bureau, which ordered Khan's arrest, asked the judge to remand him in custody for at least 10 days.
The hearings came a day after his arrest prompted a wave of violent protest across the country with police announcing that they had arrested hundreds of his supporters. At least two provinces have asked Pakistan's federal government to deploy troops to restore order.
Pakistan's government insisted that the Pakistan Tehreek-e-Insaf (PTI) party had planned the unrest, with Khan's supporters attacking important state buildings and damaging private and public vehicles.