Pakistan floods force tens of thousands from homes overnight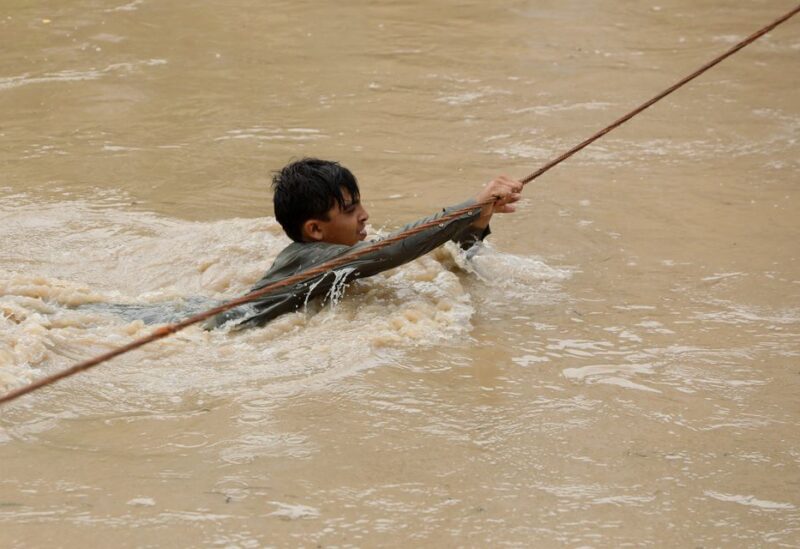 On Saturday, tens of thousands of people fled their homes in northern Pakistan when a fast-rising river collapsed a key bridge, as devastating floods wreaked havoc across the nation.
Powerful flash floods in Khyber Pakhtunkhwa's northern region forced the Kabul River to surge, taking away a big bridge overnight and shutting off certain areas from vehicle access.
Fears of flooding along the river's banks forced around 180,000 residents in the Charsadda area to evacuate their houses, according to disaster officials, with some spending the night on highways with their cattle.
Historic monsoon rains and flooding in Pakistan have affected more than 30 million people over the last few weeks, the country's climate change minister said, calling the situation a "climate-induced humanitarian disaster of epic proportions".
The military has joined the country's national and provincial authorities in responding to the floods and Pakistan's army chief on Saturday visited the southern province of Balochistan, which has been hit heavily by the rains.
The dead toll from floods in Afghanistan this month has grown to 192, according to disaster officials. Thousands of cattle had been slaughtered, and 1.7 million fruit trees had been devastated, raising questions about how households would sustain themselves as the country faced an economic crisis.