Pakistani Army Says Two Soldiers Killed in Militant Fire From Across Afghan Border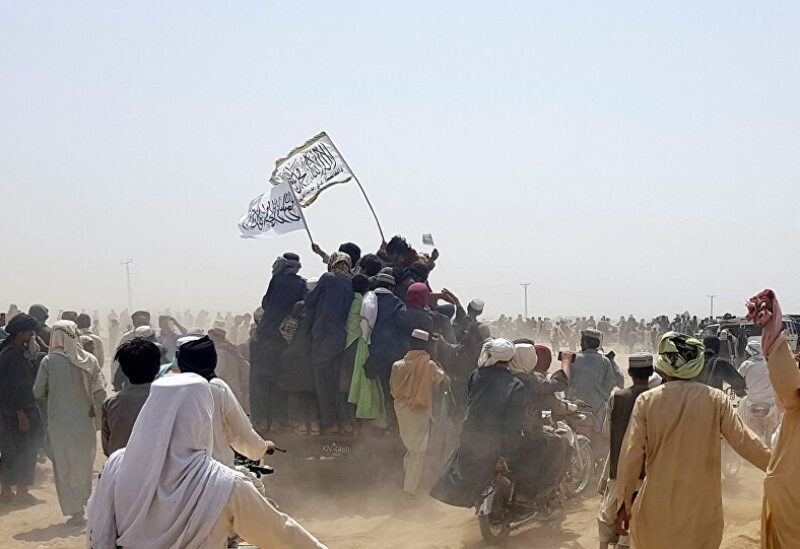 This comes after earlier in the day, six people including four children were reportedly killed by a US drone strike that targeted "multiple Daesh suicide bombers" who were believed to be on their way to Kabul's airport in an explosive-laden car.
Two Pakistani soldiers were killed after being hit by militant fire from across the border with Afghanistan, Reuters reported, citing Pakistan's army officials.
The army added that it has killed up to three attackers in retaliation, according to the agency.
The incident happened in the Bajaur district of Pakistan and it is the first of its kind since the Taliban took control of Afghanistan earlier this month.
The Pakistani army issued a statement on Twitter saying that the country "strongly condemns the use of Afghan soil for terrorist attacks".
The Taliban took control of Afghanistan on 15 August (except the Panjshir province currently governed by resistance forces led by self-proclaimed Interim President Amrullah Saleh), and has been working to form a new government since then, while the Western-backed cabinet led by President Ashraf Ghani collapsed.
Currently, all border checkpoints in Afghanistan are being controlled by the Taliban. The evacuation of foreigners and Afghans who worked for the US and NATO is being carried out through the only airport in Kabul. The Taliban earlier said it would not allow the US to continue its evacuation after 31 August.