Pakistan's Imran Khan challenges his conviction on graft charges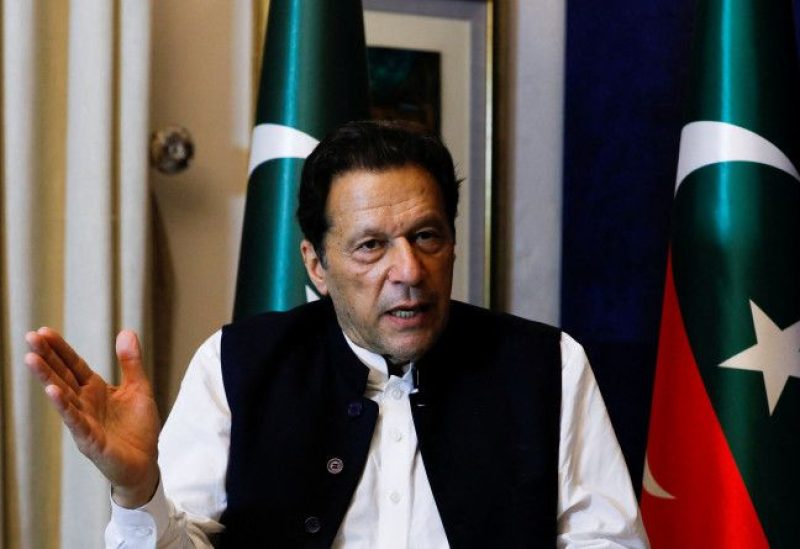 Imran Khan, Pakistan's former prime minister, contested his conviction on fraud charges in a high court on Tuesday, according to his counsel.
The plea to dispute the weekend conviction has been filed at the Islamabad High Court, according to Naeem Panjutha.
Khan was sentenced to three years in prison for illegally selling state goods as premier from 2018 to 2022.
The court must allow the petition and then set it for hearing in order to begin formal procedures into the reasons claimed by Khan's counsel to reverse the conviction.
Khan, 70, has been at the heart of political turmoil since he was ousted as prime minister in a vote of no confidence last year, raising concern about stability in the nuclear-armed country as it grapples with an economic crisis.
"Being aggrieved and dissatisfied", Khan has appealed to the high court to "set aside" the trial court's order that convicted and sentenced him, according to a copy of the petition posted by Panjutha on social media platform X, formerly Twitter.
The former premier has been detained at a distant prison which according to his lawyers lacks facilities entitled to political prisoners.
Police took Khan from his home in the city of Lahore on Saturday and transferred him to the jail in Attock district, near the capital Islamabad.