Palestinian killed in Israeli military raid in West Bank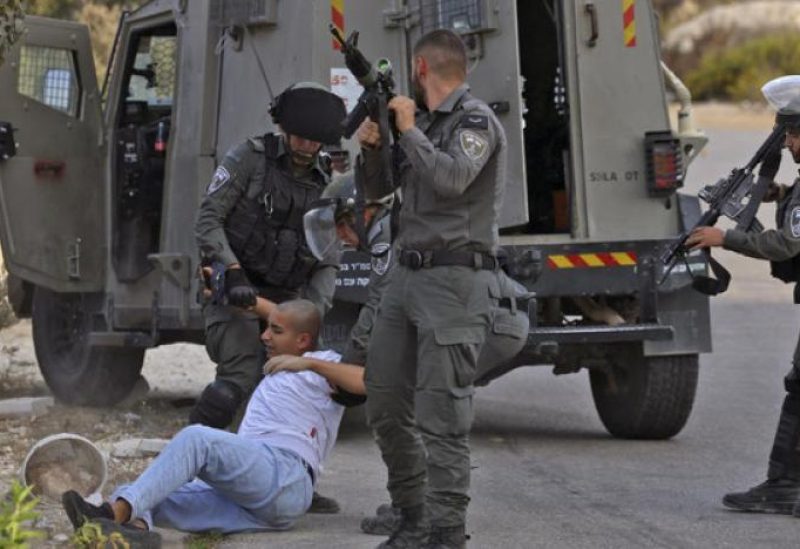 The Palestinian Health Ministry said a 15-year-old boy was killed by Israeli fire during an army raid in the occupied West Bank on Monday. The shooting came as thousands of Israelis led by at least seven Cabinet ministers marched to an evacuated settlement in the territory.
The march was a defiant signal that Israel's most right-wing government in history is determined to accelerate settlement building on occupied lands despite international opposition. It also poses a new test for Israel's security forces after days of unrest fueled by tensions over a contested Jerusalem holy site, The Associated Press said.
Israeli police and army forces were being deployed to the northern West Bank — the scene of frequent tensions in recent months — to secure the march, which comes after days of fighting in Jerusalem and along Israel's northern and southern fronts.
The demonstration added to the already combustible atmosphere in Jerusalem and the occupied West Bank that has accompanied the overlapping of major Jewish and Muslim holy days. Tensions between Israelis and Palestinians have reached a fever pitch in recent weeks surrounding the Jerusalem shrine.
The Israeli army said its troops were operating in the Aqabat Jabar refugee camp next to Jericho in the West Bank. The Palestinian Health Ministry said 15-year-old Mohammed Balhan was killed by army fire.
The army did not immediately respond to request for comment about the incident.