Palestinian teen dies after he was shot by Israeli troops in West Bank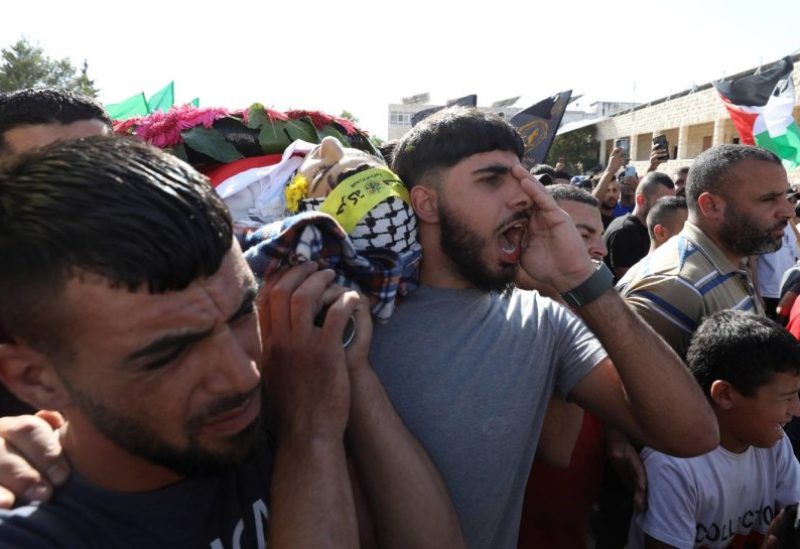 A Palestinian teenager who was shot by Israeli troops last week after throwing a firebomb in the occupied West Bank died Monday, the Palestinian Health Ministry said.
The Palestinian official news agency Wafa reported that Ramzi Hamed, 17, was shot near the West Bank settlement of Ofra, near his hometown of Silwad north of Ramallah.
Fathi Hamed, the boy's father, told The Associated Press that his son was shot by Israeli troops early last Wednesday after throwing firebombs at soldiers operating near Silwad.
The Israeli military said "it appears" that Hamed had thrown the firebomb toward the settlement's front gate. It provided security camera footage of what it said was the incident, in which a young male is seen getting out of a vehicle, throwing a firebomb and speeding away in a car after an explosion. It was not immediately clear how close the explosion was to security forces or when the teen was shot.
On Monday, the Israeli military said troops arrested 17 Palestinians across the West Bank overnight. Israeli media reported that five of those arrested were suspected of involvement in clashes with Israeli settlers on Friday that left one Palestinian dead.
Israeli settlers attacked a Palestinian village in the West Bank on Friday. They set fire to cars and fired on Palestinians who threw stones at them. Two Israeli settlers suspected of killing 19-year-old Palestinian Qusai Matan remained in police custody on Monday.