Palestinians welcome foreign support in inquiry into reporter's death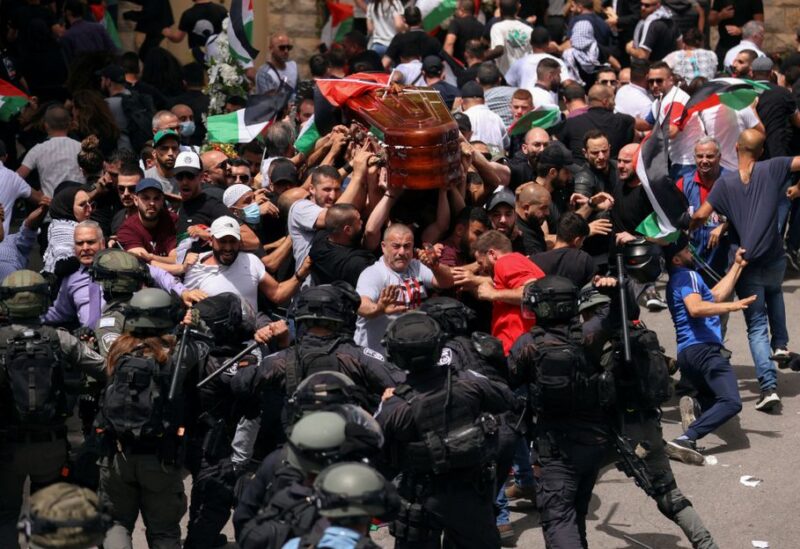 On Saturday, the Palestinian Authority said it would welcome international assistance in the investigation into the death of an Al Jazeera journalist, while Israel said it would look into an outbreak of violence during her funeral.
Shireen Abu Akleh's death triggered an outpouring of sadness, and Israel police surged into a gathering of Palestinian mourners carrying her corpse through Jerusalem's Old City on Friday, garnering international outrage.
The brief clash added to Palestinian indignation over Abu Akleh's death, which has threatened to exacerbate tensions that have been building since March.
The killing of Abu Akleh, who was covering an Israeli operation in the occupied West Bank, has been labeled by Palestinian officials as an assassination by Israeli soldiers.