Paris Rally: Two thousand protesters demand immediate ceasefire and end to Gaza massacre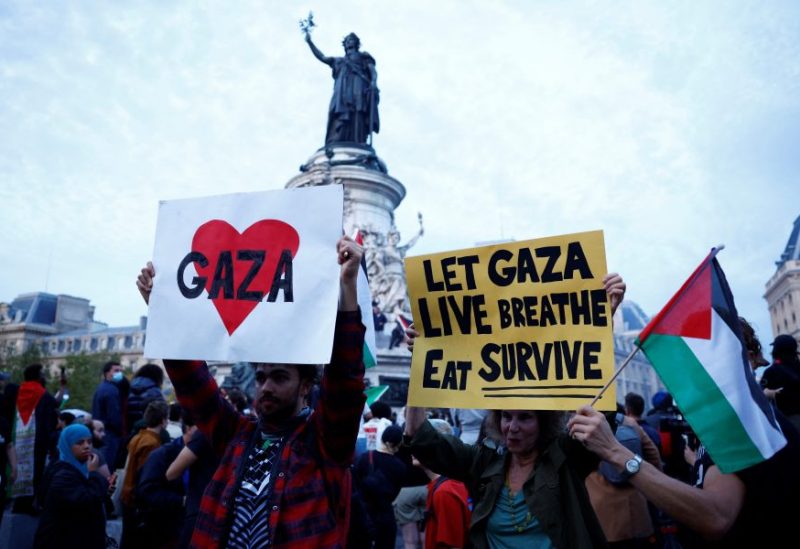 About two thousand protesters gathered in Paris on Thursday evening, according to the police, to demand an end to "the massacre in Gaza" and an "immediate cessation of fire" during a demonstration authorized by the authorities and organized by the France Insoumise party (far-left), as well as various political and union groups.
The crowd gathered in Republic Square, waving flags and holding banners in support of the Palestinian people and Gaza residents, according to a journalist from Agence France-Presse. The demonstrators, numbering around two thousand according to the Paris police, then dispersed peacefully.
Protesters chanted various slogans in support of Palestinians, including "Gaza's children, Palestine's children, humanity is being killed," and "Immediate cessation of fire, stop the massacre in Gaza," and "Israel is a killer, (President Emmanuel) Macron is complicit." Several signs bore the message "Stop the genocide in Gaza."