Part of stage built for pope collapses in Democratic Republic of Congo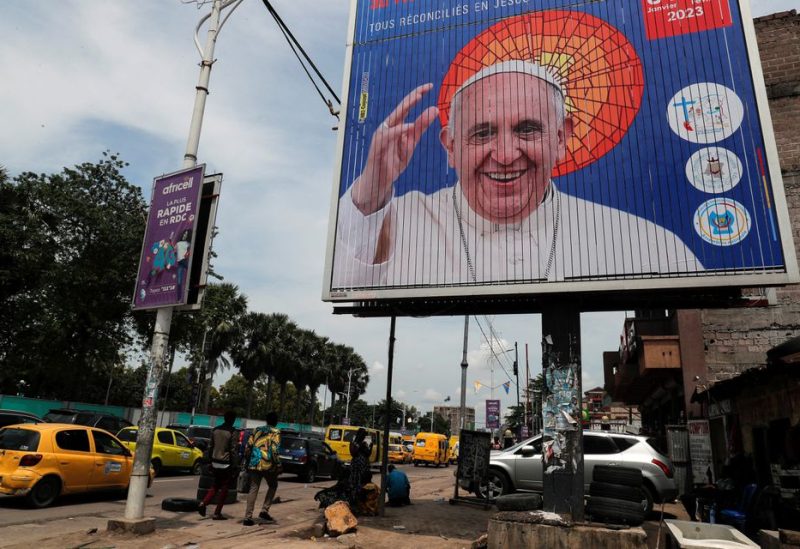 Three days before Pope Francis is scheduled to arrive there for a public event, a canopy that was draping a platform created for him in a Kinshasa stadium fell overnight after a strong storm, Congo authorities reported on Monday.
Francis is set to arrive in the capital city of Kinshasa on Tuesday afternoon and give a speech to young people and catechists there on Thursday morning.
The canopy was being fixed on Monday, Kinshasa police chief Sylvano Kasongo told Reuters.
"It's the structure and the gyproc (plasterboard) decoration that collapsed but the podium is still in place and work is underway to get everything back in order," he said.
Heavy rain and strong winds are not unusual in Kinshasa.
Pictures posted on social media showed one side of the canopy resting on the stage while the other side was still aloft.
Reporters were not allowed into the stadium on Monday. Troops from the Garde Republicaine, an elite military unit in charge of protecting the Congolese president and state institutions, were guarding it during the repairs.
Interior minister Daniel Aselo Okito visited the stadium on Monday as part of a tour of venues that will host the pope and said in a statement he expected the repairs to be finished in time for Thursday's event.