Peace formula proposed not just for us, but for whole world: Ukrainian president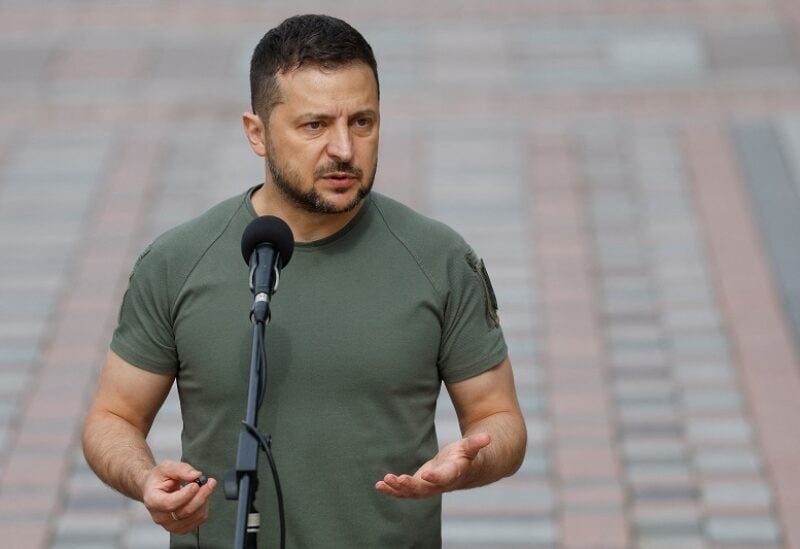 The Ukrainian presidency stated that the Ukrainian President Volodymyr Zelensky said Thursday, that the 10 proposals he put forth to end the war with Russia are a peace formula "not just for Ukraine, but for the world."
"Many different topics were discussed at your forum … But how many of them do not depend on what Russian aggression has brought and, unfortunately, can still bring? A minority. Therefore, when Ukraine offers a peace formula, it is really a peace formula not just for us, but for the world," Zelenskyy told the Bloomberg New Economy Forum "virtual town hall."
Noting that dozens of Russian missiles hit Ukrainian infrastructure in the morning, Zelenskyy said Russia is fighting "against electricity and heat for people" by targeting power plants and energy facilities.
"This is everyday life in Ukraine now – because of Russian terror. That is why we put so much effort into getting modern air defense and anti-missile defense systems from our partners. Plus constant hostilities on the frontline more than a thousand kilometers long," Zelenskyy added.
Zelenskyy also said that funds across the globe will divert to weapons and defense spending as Russian attacks increase, because countries will want to prevent the potential repetition of such attacks in their own country.
He also criticized Russia for suspending its participation in the Black Sea grain initiative for several days late last month, after Russia accused Ukraine of attacking its naval fleet stationed in the Black Sea.
"In just a few weeks, the threat of starvation for tens of millions of people arose completely artificially. Not because of a drought or an economic crisis, but because of the military blockade of our ports – a food-exporting country. The world has not seen anything like this for decades," he added.
Zelenskyy's statements came on the heels of his earlier announcement, along with Turkish President Recep Tayyip Erdogan and UN Secretary-General Antonio Guterres, that the landmark grain deal reached this July was extended for an additional 120 days beginning on Saturday, when it was due to expire.
The statement also comes as explosions were heard in various cities in Ukraine, including the capital Kyiv, following air raid alerts across the country, as Russian attacks target critical energy infrastructure.​​​​​​​