Peru: At least 17 dead in anti-government protests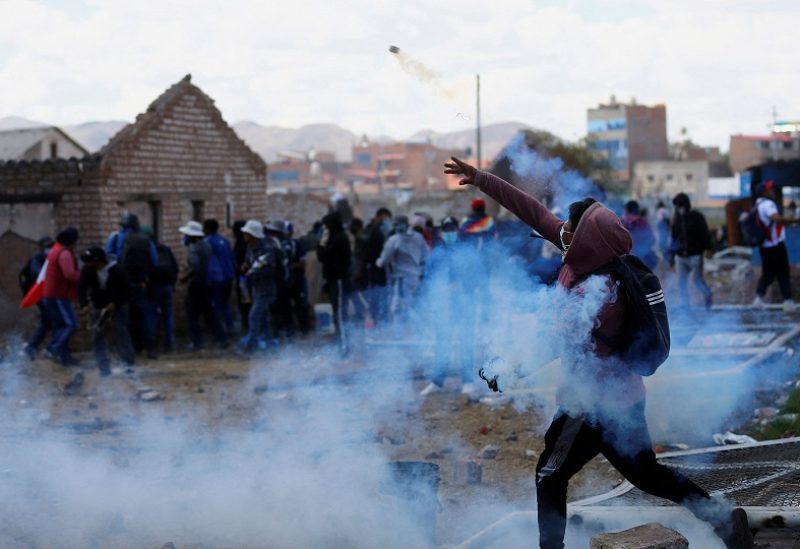 Anti-government protesters, demanding the resignation of President Dina Boluarte, attempted to enter the airport, where they clashed with law enforcement officials, which led to the killing of at least 17 people in Peru, the local ombudsman's office said.
"We ask the forces of law and order to make a legal, necessary and proportional use of force and we urge the state prosecutor's office to carry out a prompt investigation to clarify the facts," the ombudsman's office wrote on Twitter.
The anti-government protests began in Peru in early December following the removal and arrest of then-President Pedro Castillo shortly after his attempt to illegally dissolve Congress.
He is serving 18 months in pre-trial detention on charges of rebellion, which he denies.
Protests resumed last week after a holiday lull.
Apart from early elections and the release of Castillo, the protestors are calling for the resignation of new President Dina Boluarte, as well as the closure of Congress and changes to the constitution.
Juliaca, located in the Puno region on the border with Bolivia, has been a hotbed of anti-government protests.
An open-ended strike was declared there on January 4.