Peru president announces return of ambassador from Mexico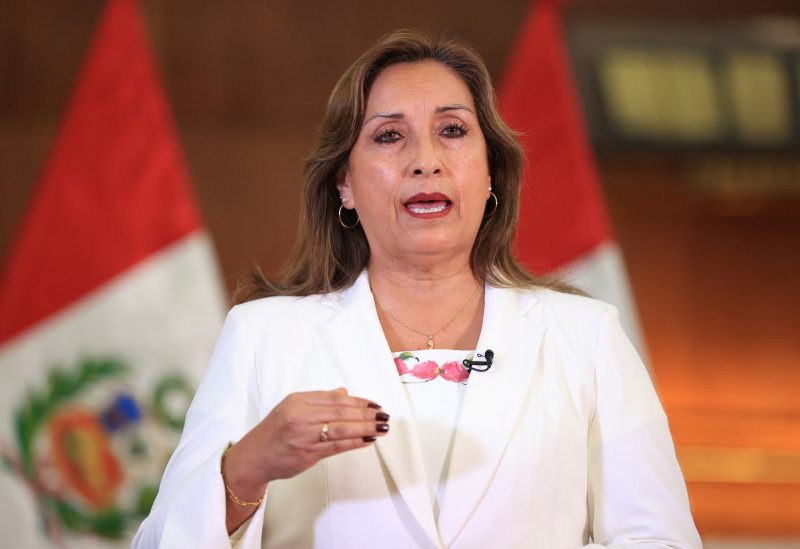 In response to comments from her Mexican counterpart labeling her government as unconstitutional, Peruvian President Dina Boluarte announced the return of the country's ambassador in Mexico on Friday.
Boluarte claimed that Mexican President Andres Manuel Lopez Obrador's remarks about her administration earlier on Friday violated the international right to non-interference.
Mexico's Foreign Ministry did not immediately reply to a request for comment.
Boluarte ascended to the South American country's presidency on Dec. 7 after former President Pedro Castillo was impeached following an attempt to dissolve Congress.
Boluarte accused Lopez Obrador of backing Castillo's attempt at a "coup d'etat."
"With his statements, Mr. Lopez violates the principle of international law about non-interference in internal affairs, as well as those referring to the defense and promotion of democracy," she said in a television address.
Lopez Obrador told a news conference on Friday that Mexico will keep supporting Castillo, as he was "illegally ousted."
Boluarte's remarks come after a meeting between Lopez Obrador and Castillo's wife, Lilia Paredes, in Mexico earlier this week.