Pfizer promises to double supply as Biden pushes for quicker vaccine rollout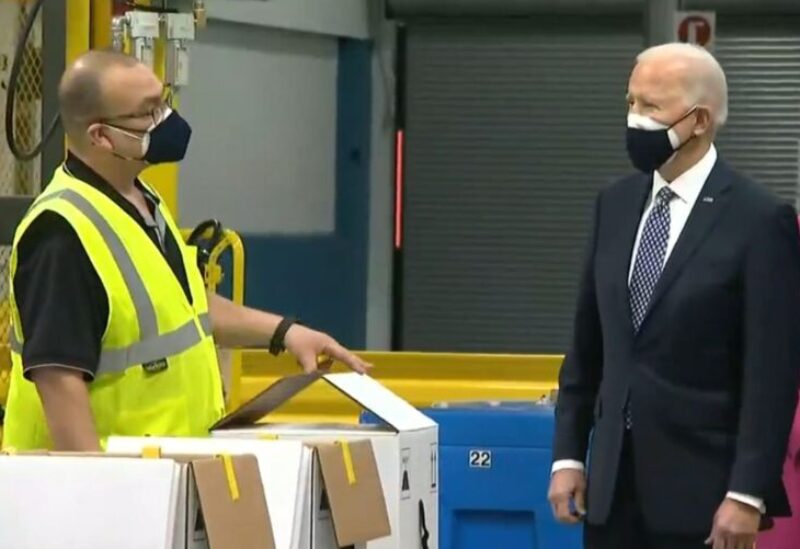 On Friday, U.S. President Joe Biden secured a commitment from Pfizer Inc to double the COVID-19 vaccine it churns out in the coming weeks, putting his goal to fill the country's inoculation stockpile by summer in sight.
The drugmaker's Chief Executive, Albert Bourla, used a visit by the U.S. president to the company's largest manufacturing facility to announce that he expects to more than double the around 5 million doses per week the company currently provides to the U.S. government.
The Biden Administration is trying to accelerate an unprecedented campaign to vaccinate most American adults as local governments clamor for more doses and the virus kills thousands of Americans every day.
Biden on Friday said he was confident he would be able to surpass his goal to distribute 100 million COVID-19 shots during his first 100 days in office. But he also said that any semblance of normalcy may still many months away.
"We're now on track to have enough vaccine supply for all Americans by the end of July. That doesn't mean it'll be in all Americans' arms, but enough vaccine will be available," Biden said in a warehouse filled with hundreds of ultra-cold freezers each holding 360,000 vaccine doses.
"I can't give you a date when this crisis will end," Biden said. But I can tell you: We're doing everything possible to have that day come sooner rather than later."
Less than 15% of the U.S. population has been vaccinated against the highly contagious illness that has claimed nearly 500,000 lives in the United States.