Philippines: Killing of journalist sparks protests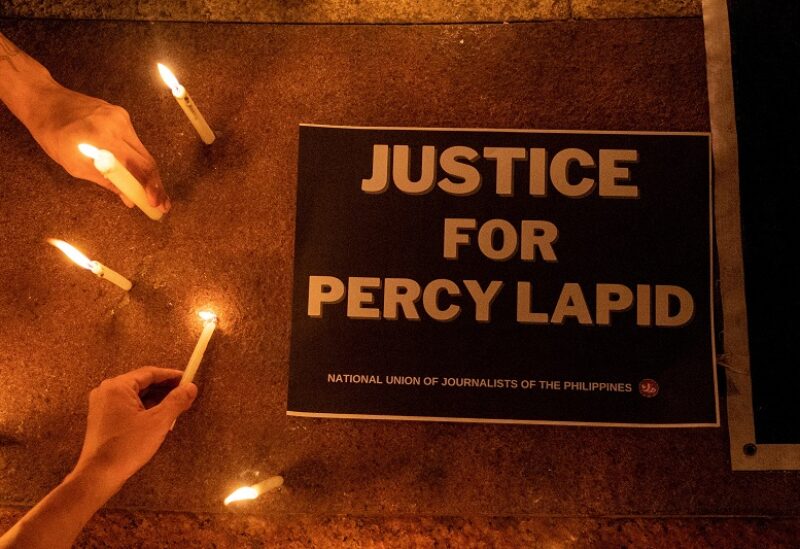 Philippino police said on Tuesday, that radio journalist Percival Mabasa, better known in the Philippines as Percy Lapid, was killed on the outskirts of the country's capital, Manila, late on Monday.
This triggered condemnation from media groups, activists, opposition politicians and foreign embassies, which described his "brazen" assassination as a blow to press freedom. Protesters organized a march of indignation and vigil on Tuesday evening in Manila.
Mabasa, 63, was killed by two gunmen riding a motorcycle at the gate of a residential compound in the Las Pinas area of Manila, near his home. He was driving to work at the DWBL radio station.
National police pledged to bring the perpetrators to justice and said a special task force would be set up to investigate.
"We are not discounting the possibility that the shooting could be related to the victim's work in media," police chief Jaime Santos said in a statement.
Mabasa's YouTube account showed he had been critical of former President Rodrigo Duterte and of some policies and officials in incumbent Ferdinand Marcos Jr.'s administration.
Mabasa criticized former President Rodrigo Duterte — which police said could be a factor
"That the incident took place in Metro Manila indicates how brazen the perpetrators were, and how authorities have failed to protect journalists as well as ordinary citizens from harm," the National Union of Journalists of the Philippines said.
The union said that Mabasa had been critical of "red-tagging," slang for the process of dismissing dissenting voices as communist sympathizers, as well as online gambling operations and misinformation about martial law.
Mabasa's family called his killing a "deplorable crime" and demanded that "his cowardly assassins be brought to justice."
The embassies of the Netherlands, Canada and the UK all condemned the killing and urged a swift and thorough investigation.
Canada's embassy issued a joint statement urging "Philippine authorities to take concrete steps to ensure not only that the perpetrators are brought to justice, but to create a safe environment for journalists to carry out their work without fear for their lives and safety."