Philippines' Marcos Jr. to seek specifics from Biden on US defense commitment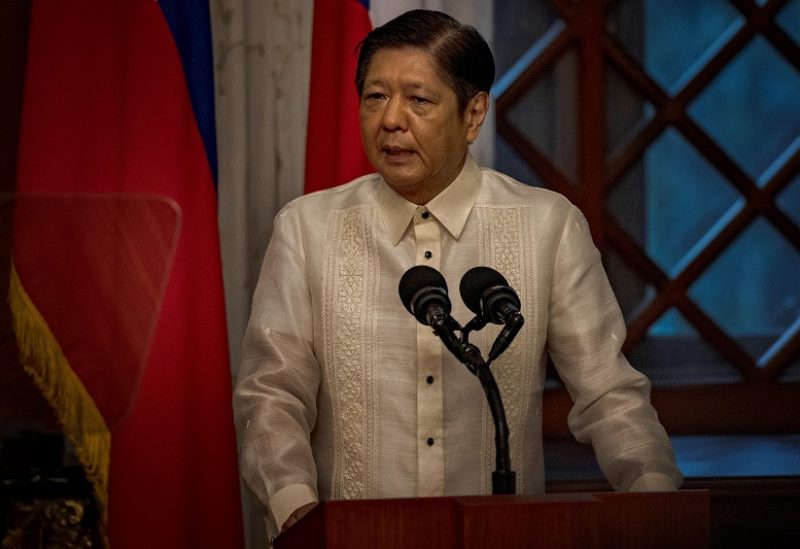 On Monday, Ferdinand Marcos Jr., the President of the Philippines, announced that he intends to urge Joe Biden, the US President, to clarify the level of the United States' commitment to safeguard his nation under the 1951 security agreement, pointing to escalating regional tensions.
The past two Philippine administrations have urged former colonial power United States to be specific on the circumstances under which it would defend its ally under the Mutual Defense Treaty, amid fears of an increased risk of confrontation in the South China Sea.
Marcos will hold talks with Biden in Washington this weekend, a meeting the White House said would reaffirm its "ironclad commitments to the defense of the Philippines."
"It (the treaty) needs to adjust because of the changes in the situation we are facing in the South China Sea, Taiwan, North Korea," Marcos said in a radio interview.
"The situation is heating up," he added.
The push for clarity comes amid a steady buildup of military and coast guard assets by Beijing in the South China Sea, including artificial islands in the Spratly archipelago that are equipped with missile systems within range of the Philippines.
It also comes as the Biden and Marcos administrations seek to boost their military alliance, demonstrated this year by the largest-ever US troop presence at annual war games and the Philippines almost doubling the number of its military bases that Washington can access.
The Philippines has said the agreement in bases was for its self-defense purposes.
China, however, says the pact with the United States is stoking the fire of regional tensions.
Marcos on Monday said he and Biden should discuss what exactly their alliance entails and how to manage tension with China.
"What is our partnership? What can be done to tone down or reduce rhetoric? Because there have been an exchange of heated words," he said.