Philippines' Supreme Court says parts of anti-terror law unconstitutional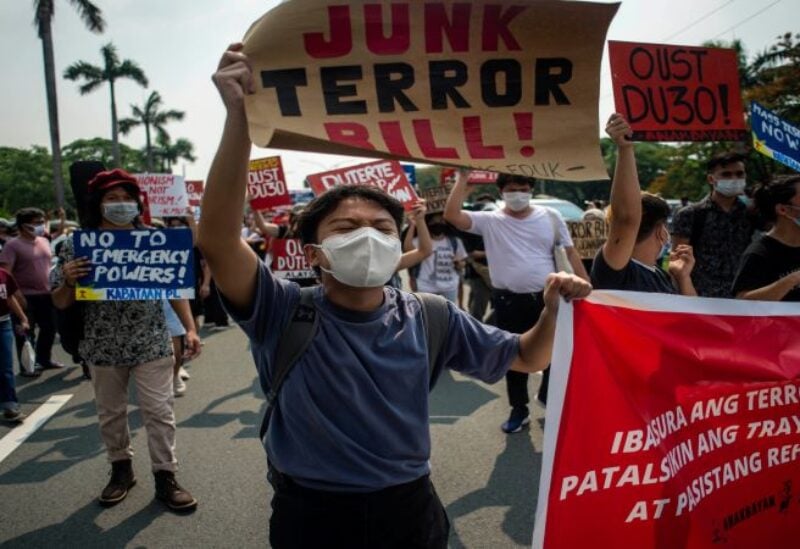 The Philippines' Supreme Court ruled on Thursday that elements of an anti-terrorism law approved last year were unconstitutional, in a decision hailed as a "partial triumph" by one of its opponents.
The contentious law, signed by Philippines President Rodrigo Duterte in July 2020, has disturbed some attorneys and human rights advocates who worry it will be used to stifle free expression and harass government critics.
The legislation gives police and the military vast powers to combat security concerns, but legal experts have cautioned that its excessively broad provisions might lead to discriminatory enforcement, privacy violations, and the suppression of nonviolent opposition.
The ruling elicited no instant response from the government. Panfilo Lacson, the chief architect of the legislation and a senator, indicated in a tweet before to the verdict that he would gracefully respect the outcome.
The court overturned a portion of the statute "for being overbroad and violative of free expression," according to a statement.
According to Renato Reyes, secretary-general of the Marxist Bayan (Nation) movement: "Our primary victory from the Supreme Court's decision on the terror statute is that activism is not terrorism. Protests and lobbying are not terrorist actions, thus this is a partial success for petitioners."
However, he stated that "the harmful sections of the terror statute continue to exist and may still be exploited by the anti-terror council."