Philippines: Thousands without power as Typhoon Doksuri lashes northern part of nation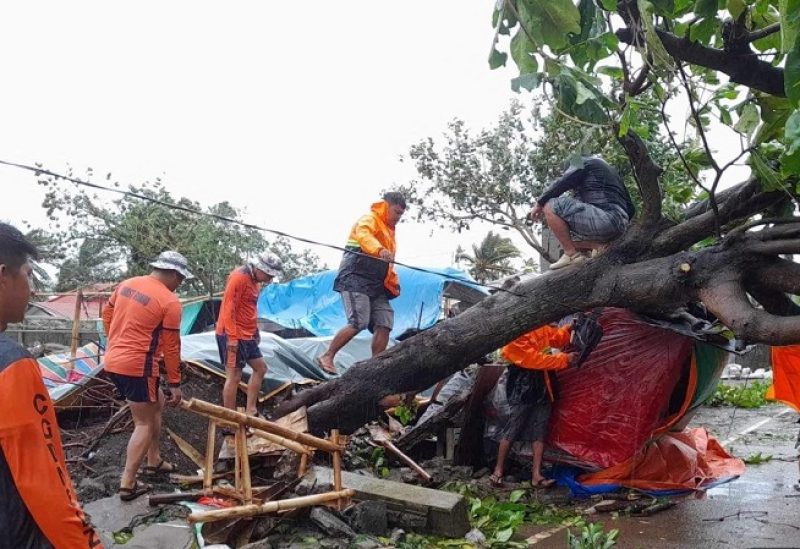 On Wednesday, July 26, Typhoon Doksuri made landfall in the northern Philippines, resulting in thousands of people being left without electricity. The news agency Reuters reported that residents in coastal communities were evacuated as a precautionary measure prior to the storm's arrival. Governor Manual Mamba of northern Cagayan province spoke to Reuters and mentioned that the region was facing significant impacts from the typhoon, stating, "We are being battered here." As of the report, there were no reported casualties, indicating the importance of the evacuation measures taken to safeguard the local population.
Doksuri brought winds of up to 175 kilometres per hour and is expected to sustain strength as continues its course toward Taiwan and China. On Wednesday, the Philippine coast guard said that over 4,000 passengers were stranded at various ports across the country after sea travel was suspended.
The fifth storm to hit Philippines this year
Doksuri is the fifth storm to hit the Philippines this year. The Reuters report said that storm warnings were placed in many parts of the northern island of Luzon, which is home to about half of the country's population. Authorities have warned of storm surges, landslides, and damage to infrastructure.
Categorised as a super typhoon on Tuesday, Doksuri weakened slightly on Wednesday.
Large waves and rain hit southern Taiwan
Typhoon Doksuri brought heavy rainfall to southern Taiwan on Wednesday. Authorities issued land warnings for several counties and cities in the south. Over 300 people were evacuated in southern and eastern Taiwan as a precaution.
Nearly 50 domestic flights and four international flights, as well as many ferry lines, were cancelled, and railway services between eastern and southern Taiwan will be suspended from Wednesday evening.
The typhoon will make landfall in China's Fujian province on Friday. A report by CCTV on Wednesday said that China's southeast Fujian province urged fishing boats to seek shelter. Doksuri is likely to be the most powerful typhoon to land in China so far in the storm season this year. The country's National Meteorological Center said it is expected to make landfall on the Chinese mainland somewhere between Fujian and Guangdong provinces.