Plane crash-lands at Somalia airport, all 30 passengers survived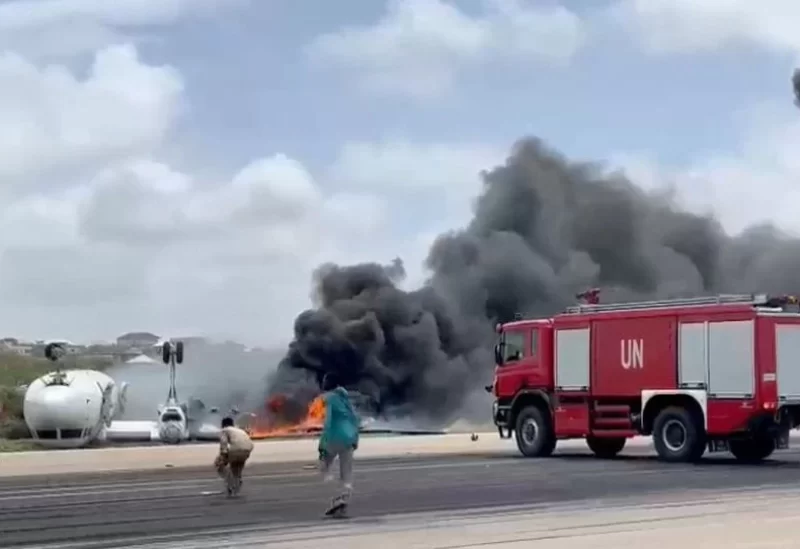 On Monday, a passenger jet crashed into an airfield in Somalia's capital, Mogadishu, with no fatalities recorded and everybody on board – more than 30 people – evacuated.
The jet seemed to have flipped over on landing, according to video from the site.
As fire engines neared the runway, black smoke and flames surged into the air, and firemen began hosing down the fallen airliner.