Police and activists clashed in Mexico City at a march to mark International Women's Day.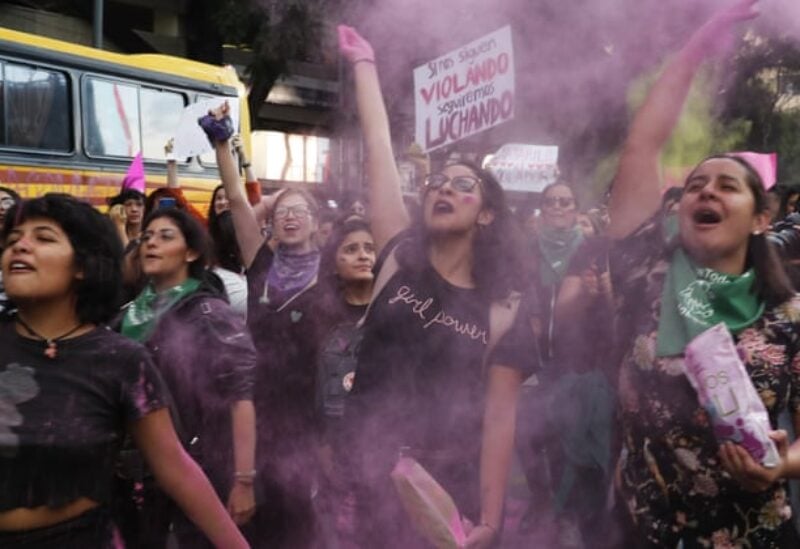 Thousands of women, some with their daughters, attended the march in the Mexican capital , while officers forced back protesters with tear gas and riot shields in the capital's main square, the Zocalo.
Protesters were calling for the government to address the country's poor record on the murder of women, often referred to as femicide, and gender-based violence.
Government figures suggest at least 939 women were victims of femicide in 2020.
One girl was seen carrying a sign reading "They haven't killed me, but I live in fear".
At one point, some members of the crowd managed to pull down some of the large metal fencing around the National Plaza using hammers and wooden poles.
Some riot officers used their shields to block the protesters from entering the National Plaza area. Local paper El Universal said demonstrators set fire to the shields of some of the police officers, "but the flames were extinguished".
Police used tear gas and batons to help disperse the crowd.
At least 15 officers and four members of the public were injured, according to local media.