Police arrest anti-Israel war protesters on San Francisco bridge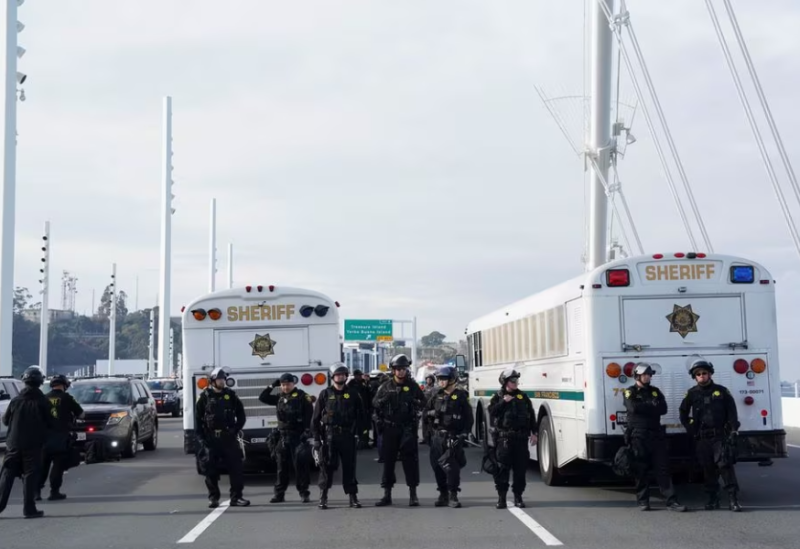 On Thursday, protestors demanding an end to the Israel-Hamas conflict were being arrested by San Francisco police. The rallies had stopped the Bay Bridge, a vital commuter route leading into the city that is hosting the Asia Pacific Economic Cooperation (APEC) meeting.
200 individuals, according to the organizers, participated in the protest, which also demanded an end to US military assistance to Israel. The California Highway Patrol gave the collected assembly a dispersal order, and hundreds of police started making arrests and escorting demonstrators away in zip ties. To remove the automobiles of demonstrators obstructing the bridge, authorities also sent out tow trucks.
Local emergency services warned of the blockage during morning rush hour on the bridge which links Oakland and other East Bay cities to San Francisco.
Several groups participated in the demonstration, including the Palestinian Youth Movement and Bay Area Palestine Solidarity, according to a press release. The two groups did not immediately respond to requests for comment.
Before the dispersal, protesters chained themselves together through vehicles adorned with signs that said "Free Palestine" among others, social media posts showed. Several protesters appeared to be lying on the asphalt covered with white sheets.