Police arrest anti-monarchy group chief Graham Smith ahead of coronation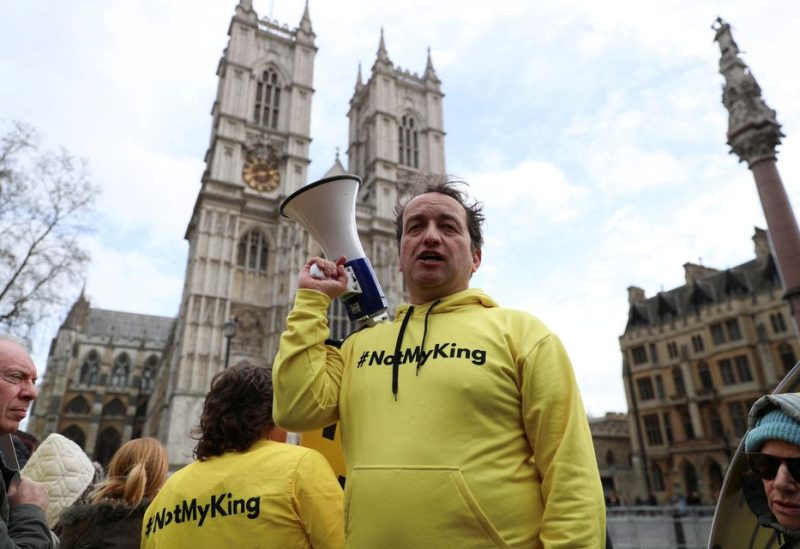 British police detained Graham Smith, the leader of the anti-monarchy organization Republic, and several other people as part of "a significant police operation" ahead of King Charles' coronation on Saturday.
Tens of thousands of people gathered in London's Westminster Abbey on Saturday to cheer the royal procession and military parade for King Charles' coronation, the largest ceremonial event conducted in the British capital in 70 years.
London police chief Mark Rowley had warned on Friday that there would be a "very low tolerance for disruption". There are more than 11,000 police officers on patrol in central London.
Police did not confirm the arrest of Smith, but said on Twitter they had arrested four people on suspicion of causing a public nuisance, and three people on suspicion of possessing articles to cause criminal damage.
Republic said five of its supporters had been arrested and hundreds of its placards seized.
A photo posted on Twitter showed Smith sitting on the ground surrounded by a group of police officers. An officer at the scene near Trafalgar Square said three republican protesters had been arrested for carrying paint.
A Reuters photographer said a number of protesters from the Just Stop Oil environmental group were also arrested.
Rowley had said police would take action if protesters tried to "obstruct the enjoyment and celebration" of a significant number of people.