Police Attacked by Mob After Responding to Shooting and Stabbing in Brixton – Video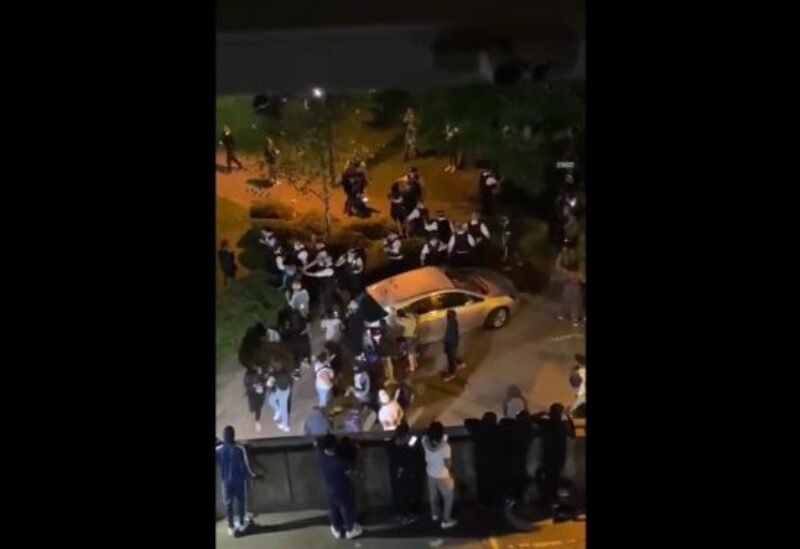 London's Metropolitan Police sent armed officers and the Territorial Support Group riot squad to the scene in Brixton where a young man was shot and stabbed to support ambulance crews, but local people tried to drive them off by throwing objects.
Police officers have been pelted with missiles by a mob after responding to a the shooting and stabbing of a man in London's Brixton district.
Video shot by residents show the incredible scenes on Wednesday night in the south London area, home to many ethnic minority people.
The Metropolitan Police said they were called to Moorland Road, SW9 at around 9:30 pm by the London Ambulance Service, who were attending the injured man. Armed police were among those who responded, while the London Air Ambulance was also dispatched.
"A man, aged in his mid-20s, was found suffering what are believed to be gunshot injuries and stab wounds," a police statement said adding that he was taken to a hospital in south London, where "his condition has been assessed as not life-threatening but may be life-changing."
"Whilst at the scene, officers were approached by a large group of people and objects were thrown towards them," the force said, adding that riot police from the Territorial Support Group tried to disperse the crowd. "Fortunately no officers are believed to have sustained any serious injuries."