Pope calls for Israel-Hamas ceasefire, hostage release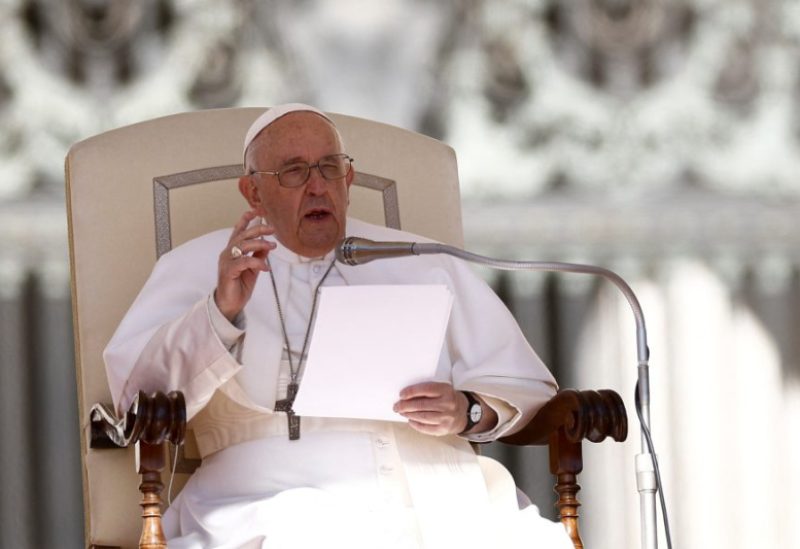 Pope Francis on Sunday called for a ceasefire in the war between Israel and Hamas and renewed an appeal for the release of hostages held by the Palestinian militant group in Gaza.
"Let no-one abandon the possibility of stopping the weapons," he said at his weekly blessing in St. Peter's Square.
"Ceasefire," he said, mentioning a recent television appeal by Father Ibrahim Faltas, one of the Vatican's representatives in the Holy Land.
He then added in his own words: "We say 'ceasefire, ceasefire'. Brothers and sisters, stop! War is always a defeat, always."
Referring to "the grave situation in Palestine and Israel," he said "in Gaza, in particular, let there be room to guarantee humanitarian aid and may the hostages be freed immediately," he said, speaking about Israeli hostages seized by Hamas on October 7.
Thousands of desperate Gaza residents broke into warehouses and distribution centers of the United Nations Palestinian refugee agency (UNRWA) grabbing flour and "basic survival items," the organization said on Sunday.
Francis spoke as Israeli forces waged ground operations against Hamas in Gaza in what Israeli Prime Minister Benjamin Netanyahu called the second phase of a three-week-old war aimed at crushing the group.