Pope Francis visits Erbil, Mosul, and Qaraqosh on third day of historic apostolic trip to Iraq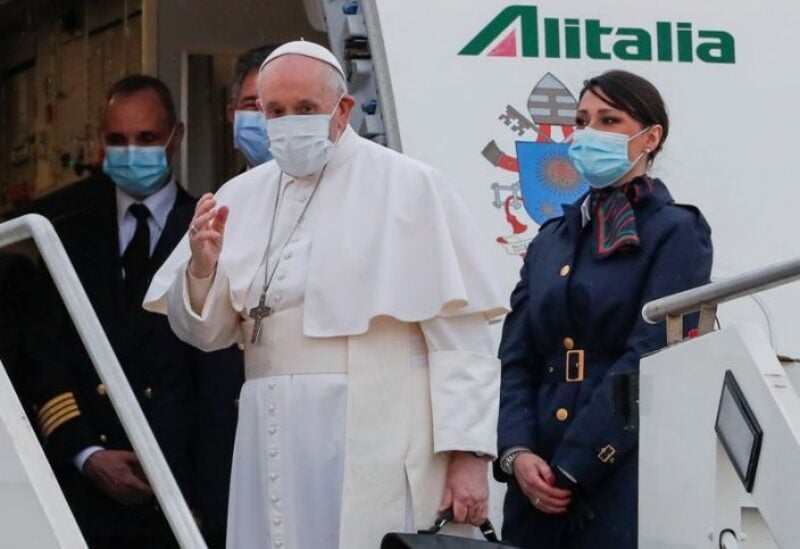 The 84-year-old pontiff arrived in Iraq on Friday for a historic trip, his first since the world went into COVID-19 lockdown last spring.
Pope Francis is visiting the cities of Erbil, Mosul, and Qaraqosh during the third day of his historic four-day trip to Iraq.
The pope's first visit on Sunday is to Erbil where he is due to be welcomed by the president of the Autonomous ​Region of Iraqi Kurdistan and by religious and civil authorities. Then he will travel to Mosul where he is scheduled to recite a prayer in Hosh al-Bieaa. After the prayer in Mosul, the pope is expected to visit the Church of the Immaculate Conception in Qaraqosh where he will recite the Angelus Prayers with believers.
Pope Francis arrived in the Iraqi capital of Baghdad on Friday for a historic apostolic four-day trip to the Middle Eastern nation.