Prince Harry, Meghan involved in car chase while being followed by photographers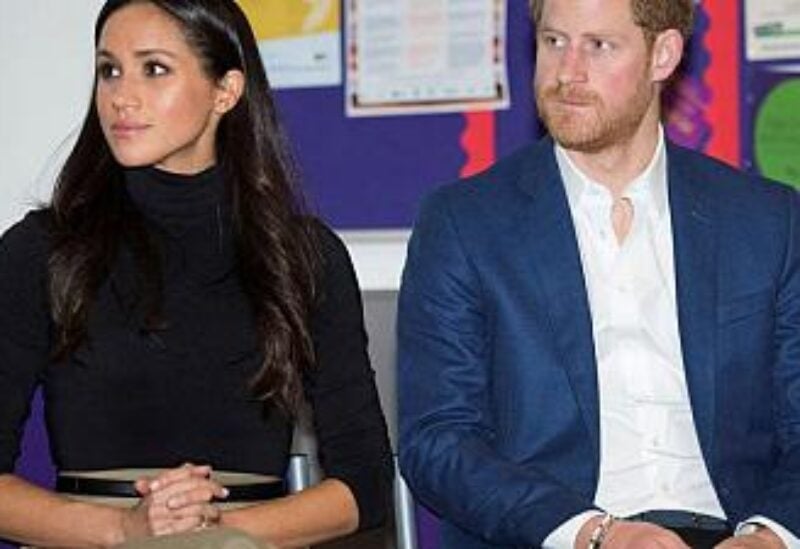 Prince Harry and his wife Meghan's office said Wednesday, that the couple were pursued by photographers in cars after a charity event in New York, the couple's
The pair, together with Meghan's mother, were followed for more than two hours by a half-dozen vehicles with blacked out windows after leaving the event, their office said.
Their office said in a statement that the chase "resulted in multiple near collisions involving other drivers on the road, pedestrians and two NYPD officers." It called the incident "near catastrophic."
Harry's mother, Princess Diana, died in a car crash in 1997 while being pursued by paparazzi in Paris.
The NYPD did not provide immediate comment to describe or corroborate the royals' statement about the incident.
"While being a public figure comes with a level of interest from the public, it should never come at the cost of anyone's safety," the statement from the couple said.
Security for Harry and Meghan has been an issue since the British government stripped them of protection when they moved to California in 2020 and it figures in three of his legal cases against the government and tabloid press.
The chase occurred the same day a lawyer for Harry argued in a London court that he should be able to challenge a government decision denying him the right to pay police for his own security in the UK
Harry has argued his safety was "compromised due to the absence of police protection" during a short visit to the UK in July 2021, when his car was chased by photographers as he left a charity event.
The couple have said they funded their own security after former President Donald Trump said the US government wouldn't pay to protect them.
Meghan, the Duchess of Sussex, had been in New York to accept the Ms. Foundation Women of Vision Award with Black Voters Matter co-founder LaTosha Brown.
The gala kicked off the foundation's largest fundraising campaign ever — $100 million over the next 12 months — that will be used to further the organization's equity-centered initiatives and its mission of advancing women's collective power.
With her mother, Doria Ragland, in the audience, Meghan recounted how Ms. Magazine was always in their house and how it affected her world view.
"I am a woman who remains inspired and driven by this organization," she said, looking over at Ms. Foundation co-founder Gloria Steinem. "It allowed me to recognize that part of my greater value and purpose in life was to advocate for those who felt unheard, to stand up to injustice, and to not be afraid of saying what is true and what is just and what is right."
The event was her first public appearance since she skipped the coronation of her father-in-law King Charles III earlier this month in order to stay at home in California for her son Prince Archie's fourth birthday. Her husband Prince Harry attended the coronation in London and then rushed back to California.