Pro-Sadr protesters flock to Baghdad's Tahrir Square despite calls to withdraw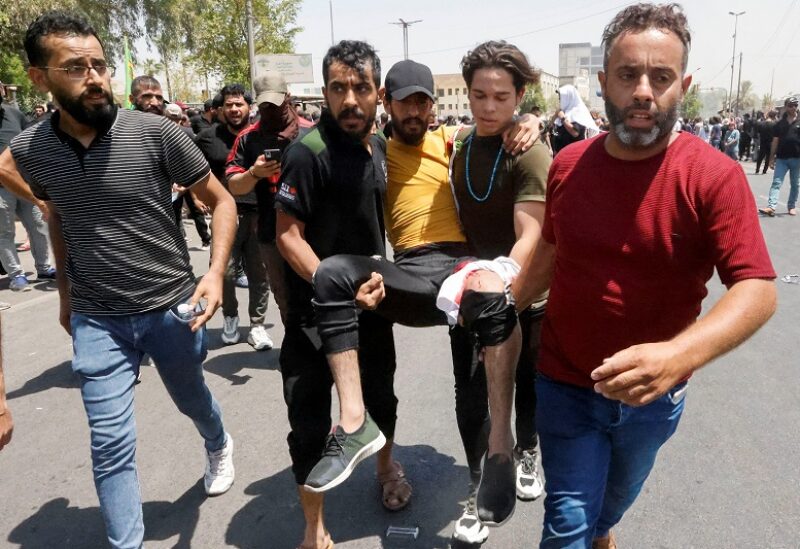 Several pro-Sadr demonstrators were injured when Iraqi security forces used water cannons and tear gas to disperse protesters trying to break into the Green Zone in Baghdad, according to local news reports.
Supporters of powerful Iraqi cleric Moqtada Sadr flocked to Tahrir Square in Baghdad on Saturday to protest against the nomination of Mohammed Al-Sudani as the new prime minister of Iraq, the Iraqi News Agency (INA) reported.
The highly-secured Green Zone in the capital is home to several government buildings and diplomatic missions.
Protests in the capital have been going on since Wednesday despite calls from current Prime Minister Mustafa Al-Kadhimi urging demonstrators to "immediately withdraw," according to INA.
The stalled elections have deepened economic woes in the country that has been struggling to handle the months-long political deadlock.