Pro-Western party wins Moldova election, preliminary data shows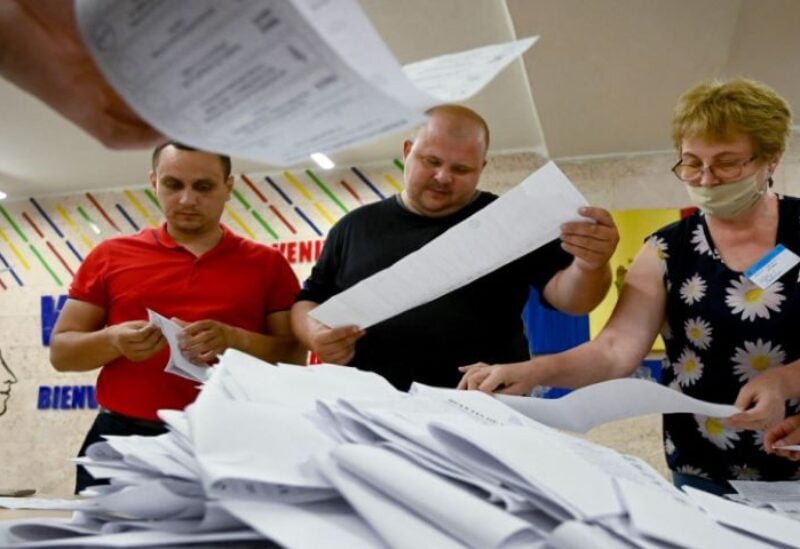 Pro-Western Moldovan President Maya Sandu's PAS party won the country's snap parliamentary elections, data from the central election commission showed on Monday.
Sandu hopes to win a majority in the 101-seat chamber to implement reforms and fight corruption she says were blocked by allies of her pro-Russian predecessor, Igor Dodon.
After the counting of 99.63 percent of ballots, only three political forces will be represented in the new chamber, the data showed. PAS had 52.60 percent of the vote, while its main rival, Dodon's Socialists and Communists bloc, had 27.32 percent.
The party of Ilan Shor, a businessman convicted of fraud and money-laundering in connection with a $1 billion bank scandal, received 5.77 percent of the vote. Shor denies wrongdoing.
"I hope that Moldova will end today a difficult era, the era of the rule of thieves in Moldova. Our citizens must feel and experience the benefits of a clean parliament and government that cares about people's problems," Sandu said on Facebook.
She said that after the final count of votes she intended to form a new government as soon as possible.
The distribution of seats in parliament is not yet clear, as the votes cast for the parties that did not win enough votes to enter parliament will be distributed among the winners.