Prostate cancer patients could benefit from radical radiotherapy treatment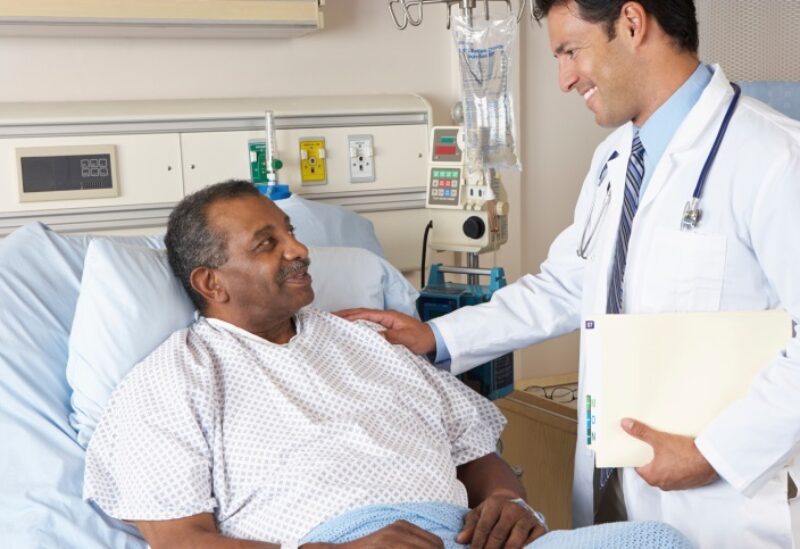 Thousands of men with advanced prostate cancer are expected to benefit from a radical radiotherapy treatment shown to extend life expectancy, the Mail reported, noting that the treatment uses radioactive molecules which act like a "guided missile" to find and kill the cancer cells.
Findings of the first major trial of the Lu-PSMA-617 therapy found it extends the life of men with advanced cancer by an average of 4 months. The results were presented at the American Society of Clinical Oncology conference.
"This treatment acts like a guided missile – seeking out cancer cells," said study co-author Professor Johann de Bono of The Royal Marsden NHS Foundation Trust.
The radiotherapy targets a protein on the surface of the cancer cells called PSMA, blasting it with a radioactive isotope called Lutetium-177.
The trial involved 831 patients and was led by an international group including the Institute of Cancer Research in London.
Men who received the Lu-PSMA-617 therapy were found to be 38% less likely to die than those receiving standard care over the 21-month trial follow-up period.
The "seek and destroy" radiotherapy is the most promising development in prostate cancer for over 15 years.
The therapy would initially be available for up to 5,000 men a year with advanced prostate cancer, when the cancer has spread to other parts of the body, the Mail added.