Protesters rally in Bristol against police, crime, sentencing, and courts bill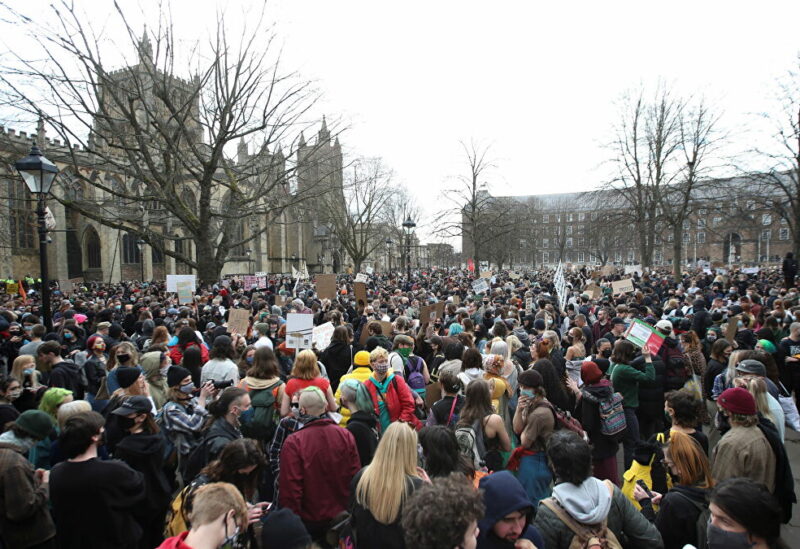 If the bill is adopted, it will give police more powers, such as the right to impose a start and finish time on demonstrations, including solo protests.
Watch a live broadcast from Bristol, UK, where activists have gathered on 21 March to protest against the proposed Police, Crime, Sentencing, and Courts Bill.
The bill passed its second reading in Parliament earlier this week and if adopted will increase police powers, including putting time limits on protests. Human rights groups, the UK arm of Amnesty International, and the Rights of Women​ campaign group have slammed the proposed legislation.
In recent weeks, Britain has seen several rallies across the country following the murder of Sarah Everard. A Metropolitan Police officer was charged with kidnapping and murdering the 33 year old. A vigil in her memory in London turned violent after some participants clashed with police as they were trying to disperse the crowd amid coronavirus restrictions, with people banned from gathering.