Putin and Erdogan contacts underline complex Russia-Turkey ties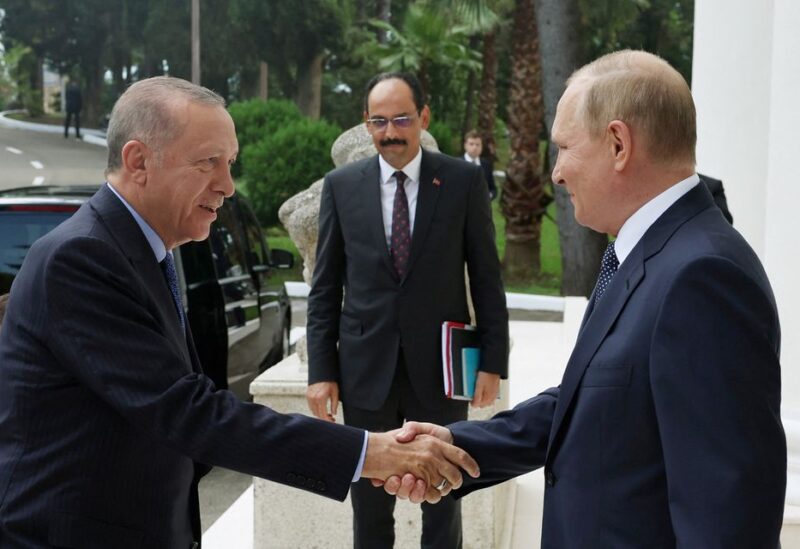 Vladimir Putin and Tayyip Erdogan will meet for the second time in less than two weeks on Friday, after Turkey aided in the resumption of Ukraine's Black Sea grain shipments, which were halted by Russia's incursion.
The arrangement, according to President Erdogan's supporters, underscores the importance of NATO member Turkey's diplomatic connections with both sides.
Despite its criticism of Russia's invasion and provision of armaments to Ukraine, Turkey has defied Western allies by not putting sanctions on Russia.
This delicate balance reflects the complexities of its relations with Russia, which range from tight collaboration on energy supply to military conflict in Syria, Libya, and Azerbaijan.
Turkey monitored the restart of Ukraine's grain shipments just days after President Putin and Erdogan met in Tehran last month.
According to the deal, Turkey would host a joint center where representatives from Russia, Ukraine, Turkey, and the United Nations will collaborate to secure the safe transit of Ukraine's commodities to global markets.
Turkey is significantly reliant on grain imports from Russia and Ukraine. In 2021, Russia contributed for 56% of Turkish grain imports, totaling $2.24 billion, while Ukraine accounted for $861 million.