Putin gives U.S. actor Seagal top state award for 'humanitarian work'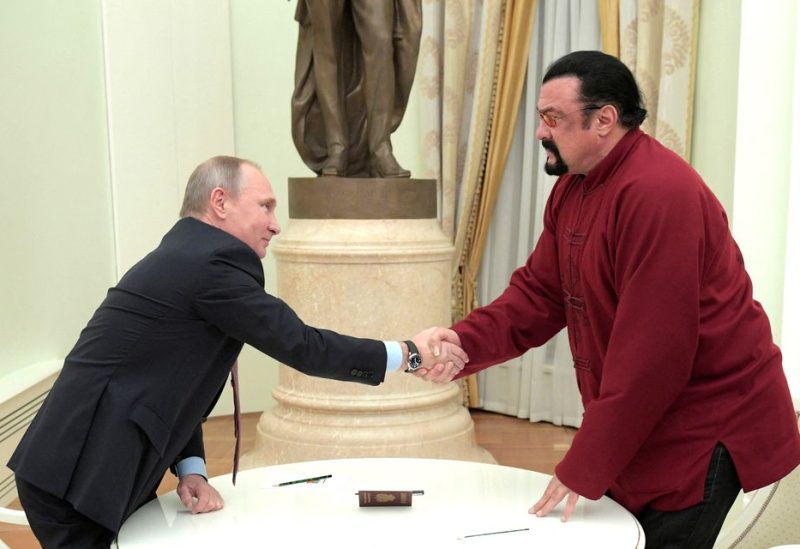 Hollywood actor Steven Seagal has received a prestigious state award from Russian President Vladimir Putin in recognition of his international humanitarian and cultural activity, according to a state decree released on Monday.
The 70-year-old action actor of movies like "Under Siege" was awarded the Order of Friendship by Russia, according to the order. Seagal was non-responsive right away.
The directive made mention of Seagal's role as the Russian Foreign Ministry's special envoy for relations with the US and Japan on humanitarian grounds.
The U.S.-born actor and martial arts practitioner has worked in Japan and has long admired Putin, from whom he received a Russian passport in 2016.
Seagal, a frequent visitor to Russia, backed Moscow's annexation of Ukraine's Crimea region in 2014 as "very reasonable", joined a pro-Kremlin party in 2021, and visited a Russian-controlled part of eastern Ukraine last summer, where he met with a Russian-backed separatist leader.