Putin signals he expects long war in Ukraine, is not betting on Trump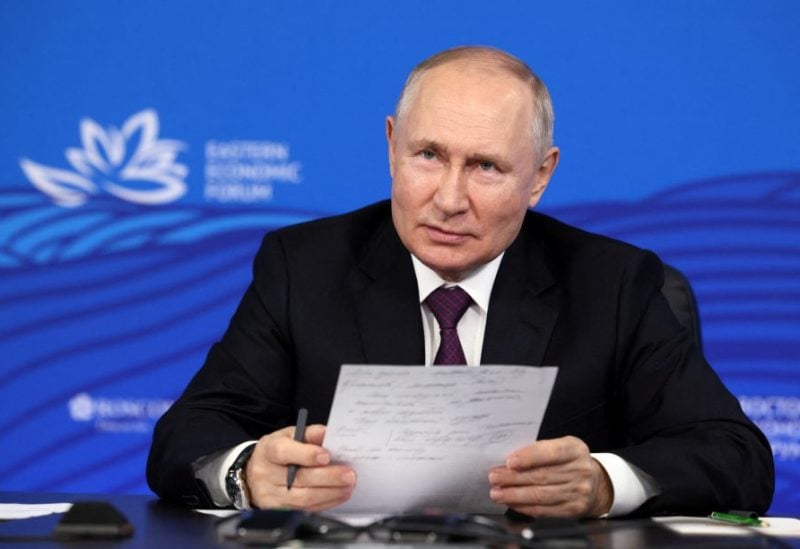 Russian President Vladimir Putin on Tuesday indicated he was bracing for a long war in Ukraine, saying that Kyiv could use any ceasefire to rearm and that Washington would continue to see Russia as an enemy no matter who won the 2024 U.S. election.
Speaking for several hours at an economic forum in Russia's Pacific port city of Vladivostok, Putin said Ukraine's counteroffensive against Russian forces had so far failed and the Ukrainian army had sustained heavy losses of 71,000 men in the attacks.
Only when Ukraine was exhausted when it came to men, equipment and ammunition would it talk peace, he said in reply to questions from a Russian television presenter acting as a moderator.
But he said Kyiv would use any cessation of hostilities "to replenish their resources and restore the combat capability of their armed forces."
Putin said many potential mediators had asked him if Russia was ready to stop fighting but said that Russia could hardly do so when it was facing a Ukrainian counteroffensive.
For there to be any chance of talks, said Putin, Ukraine would first have to cancel its self-imposed legal ban on peace talks and explain what it wanted.
"Then we shall see," Putin said.
Russia controls about 18% of Ukrainian territory, including Crimea which it annexed in 2014, and a swathe of eastern and southern Ukraine which it seized after invading Ukraine on Feb. 24 last year in what it called a special military operation.