Putin tells Poland any aggression against Belarus is attack on Russia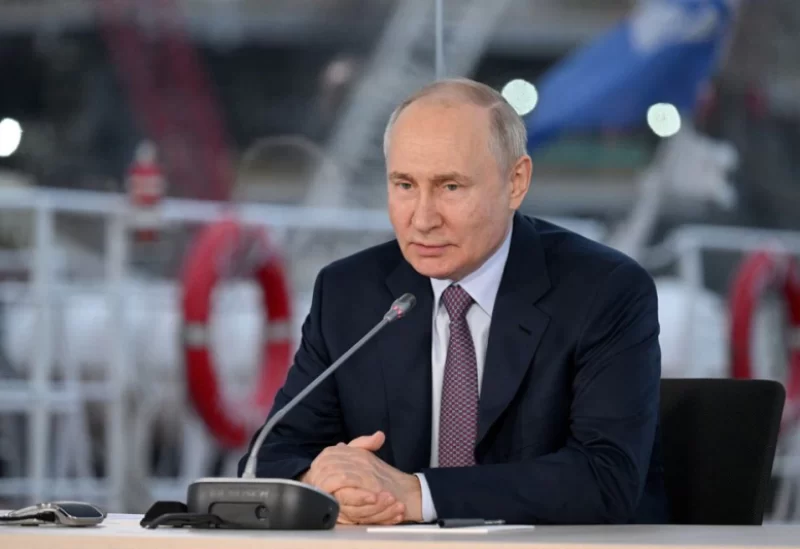 President Vladimir Putin on Friday accused NATO member Poland of having territorial ambitions in the former Soviet Union, and said any aggression against Russia's neighbor and close ally Belarus would be considered an attack on Russia.
Moscow would react to any aggression against Belarus, which forms a loose "Union State" with Russia, "with all the means at our disposal", Putin told a meeting of his Security Council in televised remarks.
Warsaw's Security Committee decided on Wednesday to move military units to eastern Poland after members of the Russian Wagner mercenary force arrived in Belarus, the state-run news agency PAP quoted its secretary as saying on Friday.
Poland denies any territorial ambitions in Belarus.
In his remarks Putin had also stated that the western part of Poland was a gift from Soviet leader Joseph Stalin to the country and that Russia would remind Poles about it.
In apparent reference to that, Polish Prime Minister Mateusz Morawiecki tweeted on Friday evening that "Stalin was a war criminal, guilty of the death of hundreds of thousands of Poles. Historical truth is not debatable."
"The ambassador of the Russian Federation will be summoned to the Ministry of Foreign Affairs", he said.
On Thursday, Belarus said Wagner mercenaries had started to train Belarusian special forces at a military range just a few miles from the Polish border.