Putin to visit China to deepen 'no limits' partnership with Xi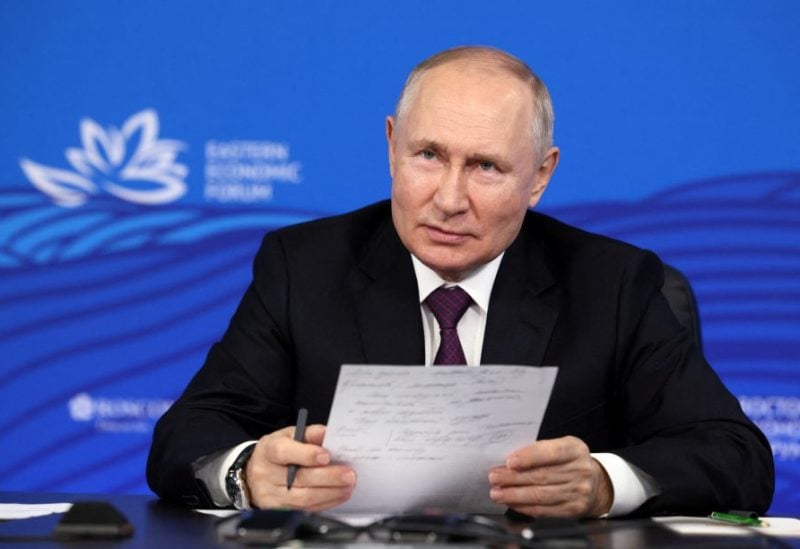 Russian President Vladimir Putin will meet Xi Jinping in China this week in a bid to deepen a partnership forged between the United States' two biggest strategic competitors.
Putin will attend the Belt and Road Forum in Beijing on 17-18 October, his first trip outside the former Soviet Union since the Hague-based International Criminal Court issued a warrant for him in March over the deportation of children from Ukraine.
China and Russia declared a "no limits" partnership in February 2022 when Putin visited Beijing just days before he sent tens of thousands of troops into Ukraine, triggering the deadliest land war in Europe since World War Two.
The United States casts China as its biggest competitor and Russia as its biggest nation-state threat while US President Joe Biden argues that this century will be defined by an existential contest with between democracies and autocracies.
"Over the past decade, Xi has built with Putin's Russia the most consequential undeclared alliance in the world," Graham Allison, professor at Harvard University and a former assistant secretary of defense under Bill Clinton, told Reuters.
"The US will have to come to grips with the inconvenient fact that a rapidly rising systemic rival and a revanchist one-dimensional superpower with the largest nuclear arsenal in the world are tightly aligned in opposing the USA."
Biden has referred to Xi as a "dictator" and has said Putin is a "killer" and a leader who cannot remain in power. Beijing and Moscow have scolded Biden for those remarks.
Since the Ukraine war, Putin has mostly stayed within the former Soviet Union, though he visited Iran last year for talks with Supreme Leader Ayatollah Ali Khamenei.