Qatari FM Receives Credentials of New Saudi Ambassador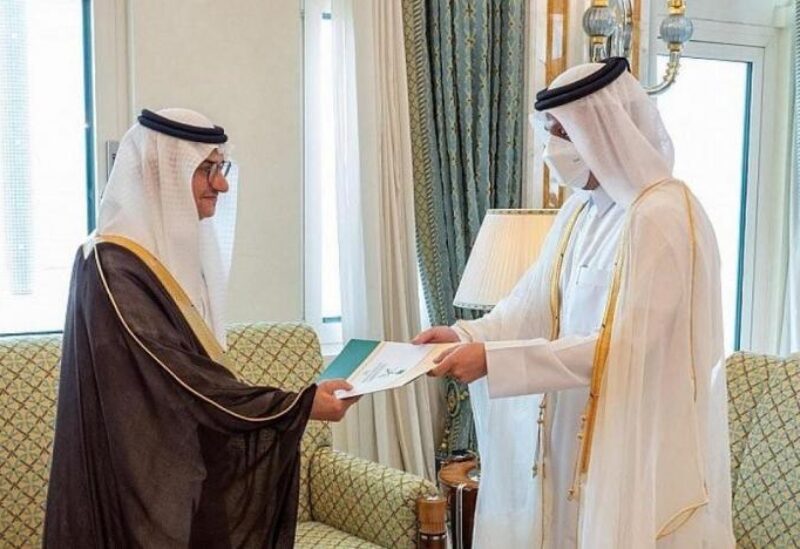 Qatari Deputy Prime Minister and Foreign Minister Sheikh Mohammed bin Abdulrahman Al Thani received on Monday the credentials of the new Saudi Ambassador to Doha, Prince Mansour bin Khalid bin Farhan, ahead of presenting them to Emir Sheikh Tamim bin Hamad Al Thani.
The FM hailed during talks with the envoy in Doha the "depth of the close historic ties" that bind Saudi Arabia and Qatar in all fields.
He also lauded the keenness of the leaderships of both countries on bolstering them on all levels to sever their mutual interests.