Queues form at fever clinics as China wrestles with COVID surge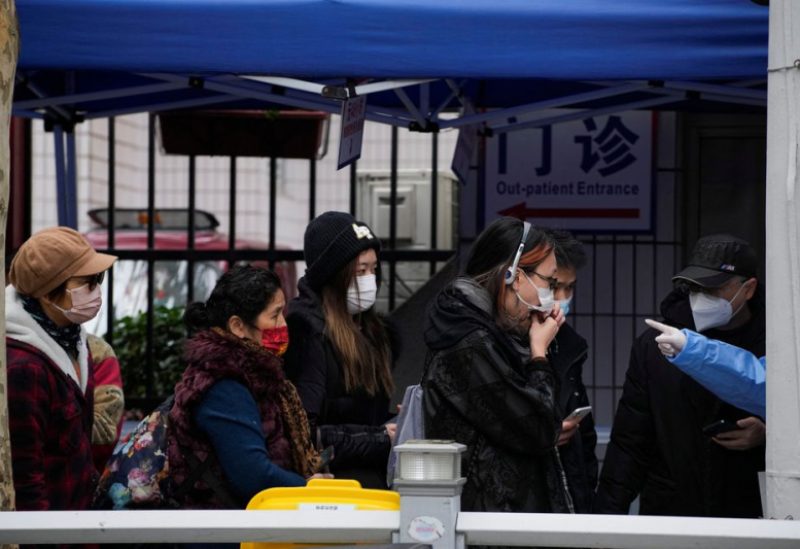 People lined up outside COVID-19 check-up lines at fever clinics in Chinese hospitals on Monday, a new indication of the illness' quick spread as the government started dismantling a system for monitoring residents and restricting movement.
After extraordinary protests that effectively served as a referendum against President Xi Jinping's "zero-COVID" policy, China is now acting to align with a globe that has mostly adapted to living with COVID three years into the pandemic.
The protests were the strongest public defiance of Xi's decade-old presidency and coincided with grim growth figures this year for China's $17 trillion economy, the world's second largest, that were among the worst for nearly half a century.
Beijing has dropped mandatory testing prior to many public activities, reined in quarantine and by early Tuesday will have deactivated a state-mandated mobile app used to track the travel histories of a population of 1.4 billion people.
The app that identified travellers to COVID-stricken areas will shut down at midnight on Monday, according to a notice on its official WeChat account.
The app has collected a huge amount of personal and sensitive information and the data should be deleted in a timely manner, Liu Xingliang, a researcher at the Ministry of Industry and Information Technology, was quoted by state radio as saying.
Chinese state-owned telecom giant China Unicom said late on Monday it would delete users' mobile itinerary data previously used to identify travelers in COVID-stricken areas from Tuesday.