Race for Iraqi Presidency Kicks off Among Kurdish Parties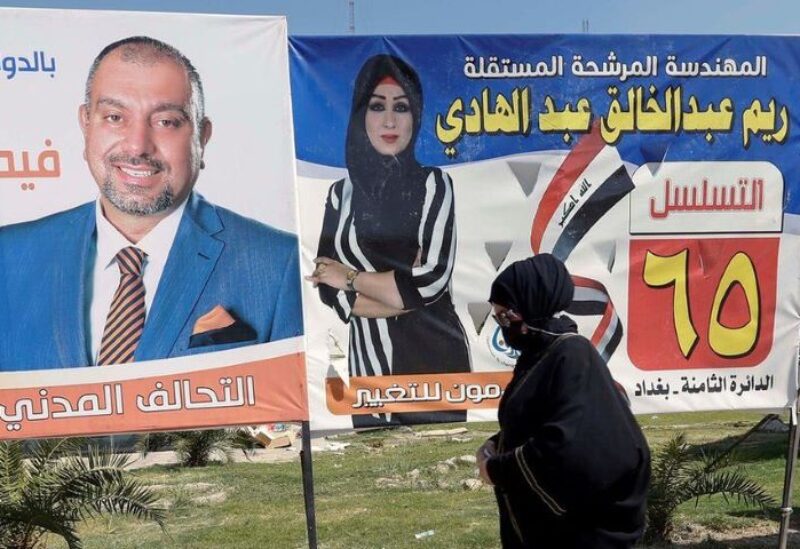 The intense political tension in Iraq was eased with the re-election of Mohammed al-Halbousi as Iraqi parliament speaker for a second term
It has, however, paved the way for two major disputes over the posts of president and premier.
The president is traditionally a Kurdish figure and the PM a Shiite.
Sadrist movement leader cleric Moqtada al-Sadr was able to ensure the election of Halbousi without incident after he secured rare almost complete Sunni and semi-Kurdish consensus over the position of speaker.
Halbousi was elected on Sunday during parliament's inaugural meeting.
The Kurds had arrived at the meeting united, but they left it divided after differences emerged over Halbousi's reelection and over the presidency.
The Kurdistan Democratic Party (KDP) was the sole Kurdish party to vote for Halbousi's reelection.
On the presidency, the KDP and the Patriotic Union of Kurdistan (PUK) are divided over the reelection of Barham Salih, with the latter in favor of the move and the former opposed to it.
Negotiations will be needed to resolve the dispute.
The parties have two weeks to reach an agreement with parliament set to meet on February 8 to elect a president.
As it stands, the Kurds in Iraq do not have an international backer like the Shiite or Sunni blocs, so they have to settle their internal disputes among themselves
They could opt for fielding two candidates as they did in 2018 when they nominated Salih and current Foreign Minister Fuad Hussein.
The PUK is adamant, however, in reelecting Salih and rejecting another candidate. The KDP has said it opposes Salih's run for a second term.
Some Kurds believe that American and Iranian pressure could influence one Kurdish party in changing its position, but at the moment no such moves have been made.
On the Shiite scene, the situation appears far more complicated amid the sharp division between the Sadr movement and the rival Iran-backed Coordination Framework.
While Sadr enjoys the support of millions of Iraqis, the Framework does not, but the vast majority of its supporters have weapons and money and the backing of armed factions.
This complex situation makes it even challenging for Iran to control the scene.
At the moment, Tehran is preoccupied with the nuclear negotiations in Vienna and its talks with Gulf Arab states. It, therefore, needs to set its priorities in various countries.
Political observers believe Iran will not abandon the Shiite scene and parties in Iraq, especially after the Sunni and Kurdish partners appear capable, for the first time, in imposing their conditions and choices in the country.