Race for US House speaker in chaos as Republican nominee drops out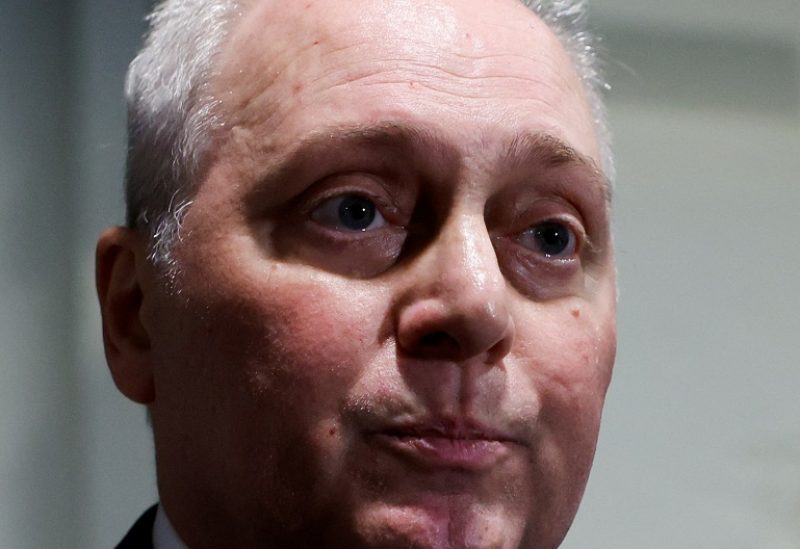 On Thursday, the Republican candidate for the position of Speaker of the US House of Representatives withdrew from the race, as they were unable to secure sufficient support to win a vote from the entire chamber. This development further exacerbates the existing crisis within the stalled lower house of Congress.
Steve Scalize narrowly won a secret internal Republican ballot Wednesday to replace ousted speaker Kevin McCarthy, but it quickly became clear that he couldn't get the 217 lawmakers needed in a vote of the full House as his opponents in his own party lined up to announce they would not support him.
"It's been quite a journey, and there's still a long way to go. I just shared with my colleagues that I'm withdrawing my name as a candidate for the speaker designee," Scalize said.
The announcement ended the party's hopes for a moment of unity, prolonging a leadership vacuum that has prevented Congress from carrying out even its most basic functions for nine days since McCarthy's unprecedented removal in a mutiny by right-wing lawmakers.
No speaker vote has been scheduled, but if every Democrat and Republican were present and casting ballots, any candidate would need 217 votes to prevail — a tall order in a party that has been riven by factional infighting.
A second public tussle for the speakership — nine months after McCarthy's marathon, 15-round battle to win the gavel — could hardly have come at a worse time for the Republican-controlled lower chamber of Congress.
The leaderless House has been unable to pass any bills or approve White House requests for emergency aid, with Israel — the top US ally in the Middle East — in a war footing against Hamas militants.
Meanwhile lawmakers are staring down a looming government shutdown as they have only a month to agree on 2024 federal spending levels before the money runs out and have made no progress during the leadership crisis.
Scalize had been working frantically to win more backing as Republicans met at midday, although the discussion appeared to produce more skeptics rather than new support.
"There is no consensus candidate for speaker. We need to stay in Washington till we figure this out," Congresswoman Anna Paulina Luna, who had endorsed Scalize, said in a social media post after the meeting.
"I will no longer be voting for Scalize. I don't even think we make it to the floor."
A succession of Republicans announced they had no plans to support Scalize, and some strategists believed the opposition from his own party may have numbered up to 30 lawmakers.
"This country is counting on us to come back together. This House of Representatives needs a speaker and we need to open up the House again," Scalize said.
"But clearly, not everybody is there. And there's still schisms that have to get resolved."
The Republican, who has spent a decade climbing the ranks of the leadership, said he loved the job of majority leader and was "blessed beyond belief."
Detractors had voiced anger over the way he helped kill proposed reforms to the nomination process. Others were concerned that he would not be able to unite the party, and there were concerns that the treatment he is receiving for blood cancer would make him too weak for the job.
Republicans did not announce a plan to resolve the crisis, but they could fall back on hard-liner Jim Jordan, who lost to Scalize in the internal vote, or attempt to invest full speaker powers for a limited period in the lawmaker currently in the job as a caretaker.
Democratic House Minority Leader Hakeem Jeffries has called for a "bipartisan governing coalition" in the House, although Republicans have given no sign that they'd ever consider it.